How To Make Sure That You Run A Healthy Household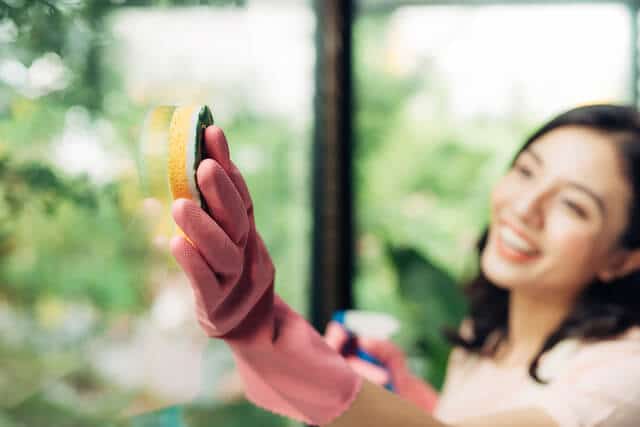 Your home is where you spend the majority of your time at, its where you regain your energy and spend valuable time with your loved ones. More importantly, you should always feel safe and protected.
However, in every home, there will undoubtedly be substances, pests or health hazards present, making it an unsafe environment to live in.
Though it may happen from time to time, there are actions you can take to prevent these situations from happening and build a healthy home for you and your family.
Watch Out For Poisonous Substances
Most of the detergents that are used to clean the homes normally have toxic ingredients in them and hence should be kept away from the reach of young children.
You should also check if your home has mould growing in it because this can lead to respiratory problems. Any and all medicines should be kept in a medicine cabinet to avoid any mishaps.
Growing children tend to be very curious and not checking what is around them can result in an unwanted accident that might mean you rushing to the emergency room.
Make Home Repairs
Over a period of time, even the best of homes tend to need repairs here and there. This is important because there are some repairs that if not made can be quite hazardous to the well-being of the family like an unstable staircase.
Bad electrical wiring can shock a family member if they are using an appliance. Slippery or cracked floors that are coming out can cause a nasty fall and hence need to be checked as soon as it is noticed.
Other pointers to note also include checking all the windows especially if you live in a home with a higher level because kids can fall and get hurt if the windows are not properly shut. Make sure you have a fire extinguisher in your home in case of an emergency as well.
Observe High Standards Of Hygiene
Having a clean home will help in keeping rodents and bugs away. You don't want to be fighting with rats and cockroaches every single day.
If you find that there is an infestation in your home then have the home fumigated as soon as possible. Regularly have the beddings cleaned and aired out in the open, let natural light come in the house as much as possible.
Try as best as you can to have a clutter-free home even if you have young kids.
Ensure you have a play area too, they will definitely need it to place their toys. Also, teach your children the importance of observing hygiene by giving them baths every day, brushing their teeth or better yet, let them do themselves while supervising so they adopt a good habit of being independent when caring for their personal hygiene.
However, when doing all of these work becomes too much when you happen to be expecting, then make sure to hire a confinement nanny to give you assistance. You will find their help and guidance to be very useful in taking care of yourself and family.
Be Mindful About What You Consume
First and foremost, make sure the water taken at home comes from a reliable source. Although the water in Singapore is already considered pretty safe, it's always a safer option to boil and set aside drinking water for the family.
Meanwhile, the food that is prepared in your home should be properly cleaned and well cooked before consumption. You should all the more take your meals into consideration when you have an expecting lady in your home. Otherwise, you can always order confinement food catering whenever you wish instead.
Other basic rules of preparing and eating foods in your house include washing and cleaning the ingredients thoroughly before using them to prepare meals. On the other hand, for foods like fruits, you will just need to ensure that you wash them before consumption.
Keeping a safe and healthy home is important in ensuring the welfare of yourself and family members. So keep these tips in mind and you can be sure to have a happy and healthy home.
You May Also Read this : Amazing Tips to Help You Regain Your Health after a Delivery