The No. 1 Choice for Parents
Award-Winning Confinement Nanny Singapore
Get trusted, professional confinement and newborn care right at home with our experienced and well-trained nannies.
Served Over
50000 +
Happy Mothers
Agency With
30 +
Years Of Experience
Team Of
460 +
Professional Nannies
Served Over
50000 +
Happy Mothers
Agency With
30 +
Years Of Experience
Team Of
460 +
Professional Nannies
Guaranteed

arrival of nanny. Hassle-free booking. Year-round customer support.
Training modules reviewed by

Dr Wong Boh Boi
PEM nannies go through 150 hours of intensive training and assessments, followed by constant performance reviews. All modules are reviewed by mum and baby expert, Dr Wong Boh Boi.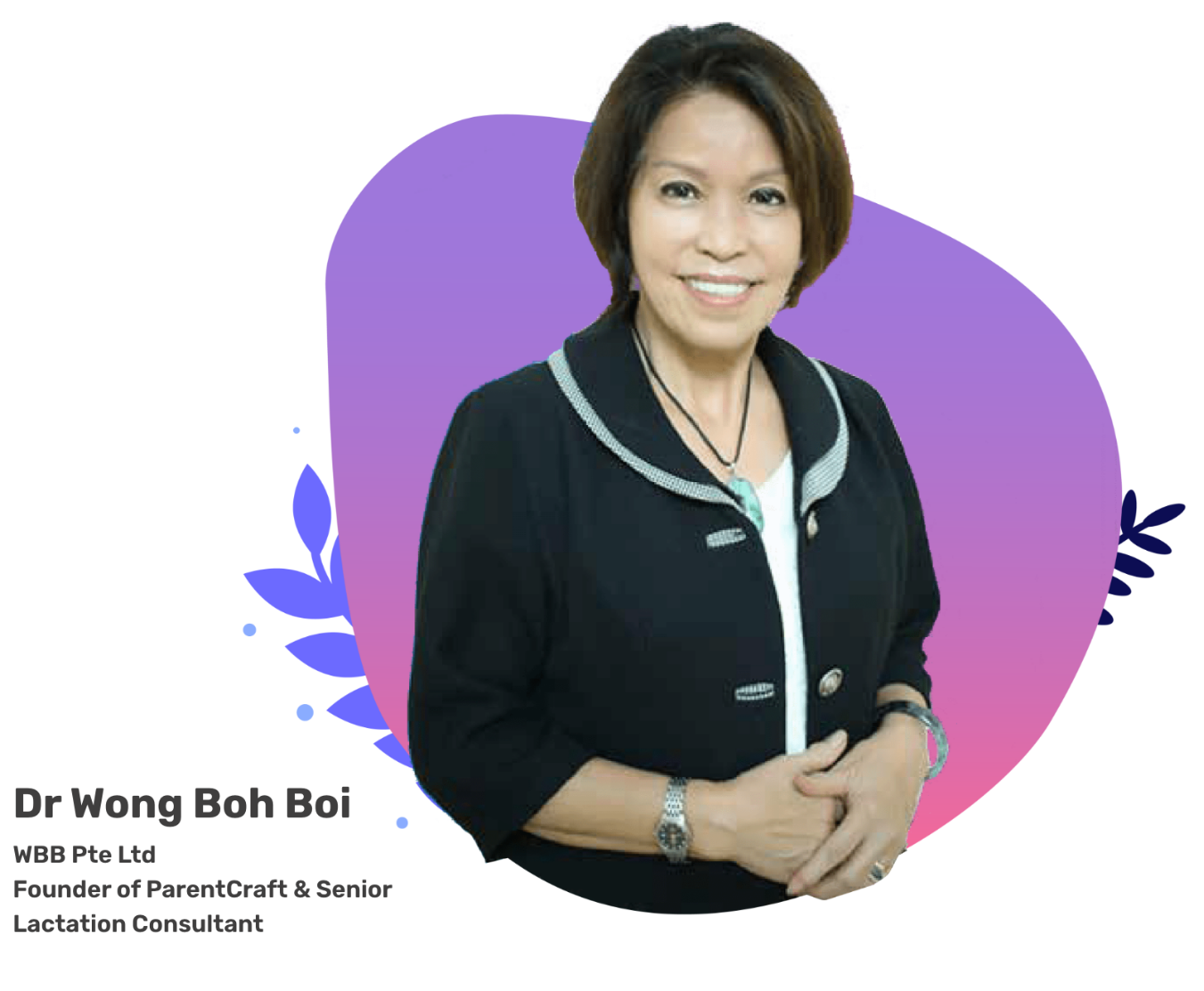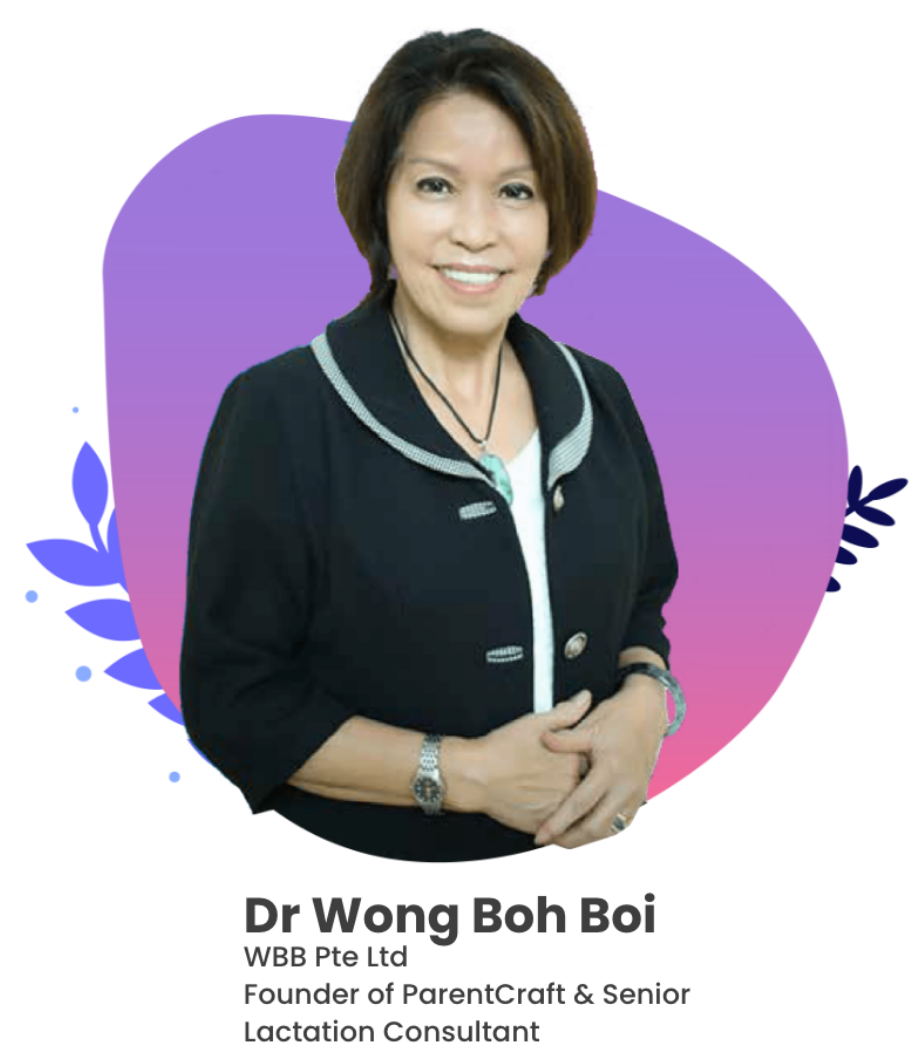 Dr Wong Boh Boi is a leading expert with over 40 years of experience in lactation consultancy, antenatal care and baby care and renowned specialist in the training of confinement nannies.
Our nannies are trained by experienced in-house trainers
Nanny training modules reviewed by Dr Wong Boh Boi
Comprehensive training module equips our nannies with the knowledge and skills
Provide you and your baby with exceptional expertise and highest quality care
Emphasizing your and your newborn needs
Comprehensive care

for you and your newborn

From confinement meals to night feeding, our nannies will take care of everything for you.
Day & Night Baby Care
Nanny will provide attention and care for your newborn including feeding, changing diapers, cleaning, updating baby's daily log and night feeding.
Confinement Food
Our nannies will cook delicious confinement food and take on the cleaning after meals so you can focus on healing.
Breastfeeding Guidance
We understand that breastfeeding can be difficult to navigate, especially at the beginning. Our nannies will assist and guide you in breastfeeding your newborn.
Newborn Care Guidance
Our nannies will give you helpful baby care tips and knowledge.
Confinement Herbal Tonics
Our nannies will prepare and brew herbal tonics and red dates tea for you.
Confinement Bath
Our nannies will prepare confinement bathing herbs for your bath according to the correct hygiene methods for postpartum healing.
Laundry for Mum, Dad & Baby
Our nannies will do the laundry for you and your newborn. This includes washing, hanging, and folding clothes. (Only the baby's clothes will be hand-washed).
Basic Domestic Chores
Our nannies will sweep and mop the floor up to twice a week.
Get trusted help from PEM Confinement Agency in
3 easy steps
Our experienced confinement nanny agency is open 365 days just to serve you.
STEP 1 :

Get your FREE quotation

Drop us an enquiry. We will provide a FREE estimate of the services you need and set up an appointment with our consultants.
STEP 2 :

Discuss with us

Ready to get started? We conduct virtual meetings on Zoom to better understand your needs and assign a suitable confinement nanny. Plus, we'll handle all the paperwork for you!
STEP 3 :

Sit back and relax

Inform us of your discharge date and simply wait for your nanny to arrive at your doorstep.
But wait, it gets better! Redeem these
exciting deals

only when you book PEM's confinement services:*
Complimentary* 6 months Personal Accident Protection (AIA STAR LITE)
Free Mummy Backpack Worth $50
Free Baby Swimming Class Trial
Worth $64.80
FREE Lactation Signature Trial Meal
Worth $35
$60 OFF
Baby Sleep Consultation & Free E-Book by Certified Sleep Consultant (Worth $30)
$302 Discount
Newborn Photoshoot at only $98 (Usual price $400)
$240 Worth Baby Allergy Prevention Service
Air Treatment + Deep Cleaning of Baby Cot or Mummy's Mattress
$300 OFF + FREE E-Book
Get $300 OFF Hiring a Helper & Free Baby Arrival Planning E-Book [Worth $14.99]
10% Voucher Code
For Hegen Products
10% Discount Voucher For Baby Full Month Box
With purchase of $150 and above
10% OFF Breastmilk Freeze Drying Service
For orders of 5L & above package
*Terms & Conditions Apply.
Make the
Wiser Choice

: Book PEM Confinement Nannies for Your Confinement Needs
Our Confinement Nanny Agency offers better assurance of your nanny's experience, skills, and service.
Freelance Nanny
PEM Confinement Nanny Agency
Professional training and certification
Assurance of skills and experience
Guaranteed arrival to work
Hassle-free work permit application
Deposit safety and reassurance
Year-round customer support
Free replacements of nanny
Get Your FREE Confinement Consultation NOW!
As the largest and most established confinement nanny agency in Singapore, rest assured that you and your baby will get the best quality of care.
Recover from childbirth and build beautiful memories with your baby while PEM's certified and professionally-trained confinement nannies take care of all the hard work.
Postpartum recuperation has never been this easy and stress-free. So what are you waiting for?
Over
50,000 happy customers

and counting
Join our thriving community and experience the satisfaction
Hear what our mothers are saying.
Ask us anything!
We're here to help.
Help us understand you better to better assist you.
Frequently Asked Questions
Confinement nannies take care of you and your newborn during the confinement period while you are recovering from childbirth, similar to a caretaker. They are normally hired from confinement nanny agencies like PEM Confinement Nanny Agency.
Services usually include day and night baby care, mother-in-confinement care (i.e. confinement diet planning and preparation of herbal bath water), and basic household chores.
Many parents book a nanny agency in Singapore, expecting the nanny to take care of only their newborn while disregarding the confinement part almost completely.
But confinement is a crucial period for a mother to recuperate and heal from childbirth. It is often hard for the mom to take care of herself while focusing on a newborn, especially new mothers!
With a professional confinement nanny, like one from PEM, both the mother's well-being and the newborn's needs will be well taken care of.
When getting your own confinement lady, one of the most important things to prepare is their own private room or a shared room without any male adults in the same room. This is where she can rest, sleep, and change in complete privacy.
For the first few days, fill your kitchen with groceries so your confinement lady can cook your daily confinement dishes. Your spouse can do this. After the nanny arrives, if you need help with grocery shopping for the upcoming weeks, our PEM nannies will be happy to help!
Depending on how strict you are with your household arrangement, you may want to discuss a routine schedule and prepare a list of dos and don'ts for her as well.
Aside from staying in a Singapore confinement center, many parents have considered getting a confinement nanny but still wonder whether it is necessary.
You may need one if you are a first-time parent and are not getting assistance from any family member or other helpers in the house, especially if your spouse will be going back to work soon.
Newborns will wake up every few hours throughout the night, so it is important to have someone around who can take away or, at least, share the role with you.
Depending on your needs, there are also parents who only engage daytime nanny Singapore service where the nanny doesn't stay overnight in the house.
While the experience with a baby nanny or confinement nanny differs from one person to another, having an extra pair of helping hands around the house is most certainly advantageous! With a PEM nanny by your side, you can get ample rest even if you will not be accompanied by an experienced family member or helper throughout your confinement. For some mothers here, getting a baby nanny service is precisely what makes their confinement easy and smooth. One tip to help you find a suitable confinement nanny is by looking up confinement nanny review of a particular agency or nanny before you book.
Engaging a nanny to provide confinement care in Singapore will depend on whether you are going for a confinement nanny in Singapore from an agency or a freelancer, there are different ways you can approach them. While hiring a freelancer allows you to get to know them closely prior to working with them, engaging with an agency offers a more secure process.
For instance, if you're hiring a freelance confinement nanny, you have to personally liaise with the nanny throughout the whole process – from checking her availability, handling paperwork of work permit application and insurance for nanny to arranging her transportation. Not to mention with the current pandemic, you'd also have to arrange health check (ART test kit) and SHN accomodation for your nanny, along with new precautionary measures to comply from time to time. On the contrary, a confinement nanny agency like PEM offers you hassle-free booking by taking care all of the above for you!
While there is no definite answer on which option is the best for you, as each family's needs are different, these are the benefits and assurance that you will get from booking your confinement nanny from a reputable agency like PEM:
Professional training and certification
Assurance of skills and experience
Guaranteed arrival to work
Hassle-free work permit application
Deposit safety and reassurance
Year-round customer support
Free replacements of nanny
This really depends on you. You can opt for your nanny to sleep in the same room as you and your baby or she can sleep alone in a different room.
Should you feel comfortable with your nanny, she could sleep with your baby in a different room so that you may sleep better on your own.
The confinement nanny price can greatly differ from one nanny service provider to another, as well as between hiring from an agency itself or getting a freelancer, and also whether you have any other special requirements. In general, it can cost from around S$4,000 and above to get a full-time confinement nanny for 28 days. Other costs that you may need to consider is the levy and also the work permit application fee. If you are getting one from an agency like PEM, everything will be handled for you so you can focus solely on recuperating, and we even offer up to two free nanny replacements to help you get the most suitable nanny.
You should not put off looking for a confinement nanny to the last minute, but instead, seek one out as early as possible. We suggest 6 to 7 months in advance as this will give every party involved sufficient time to get to know your preferences, for you to stipulate your requirements, and for us to arrange a suitable nanny for you.
There is no one right formula for this, but basically, what you would want to do is to decide first and foremost if you want to go with an agency or with a freelancer. Then from there, you can visit their website, call them up, or drop them an email to learn more about their various range of services and what they can offer you.
To become a Singapore nanny, you first have to equip yourself with sufficient knowledge and skills in newborn care. Even if you are a mother yourself, the way you practise things may not be preferred by other parents so it is important that you learn the professional way to do things, such as how to burp a baby. If you are considering becoming a confinement nanny, knowing the basics of confinement matters is crucial too, as you will also be taking care of the mother and not just the baby.