Seeking a Confinement Nanny Agency? Here's What to Look For!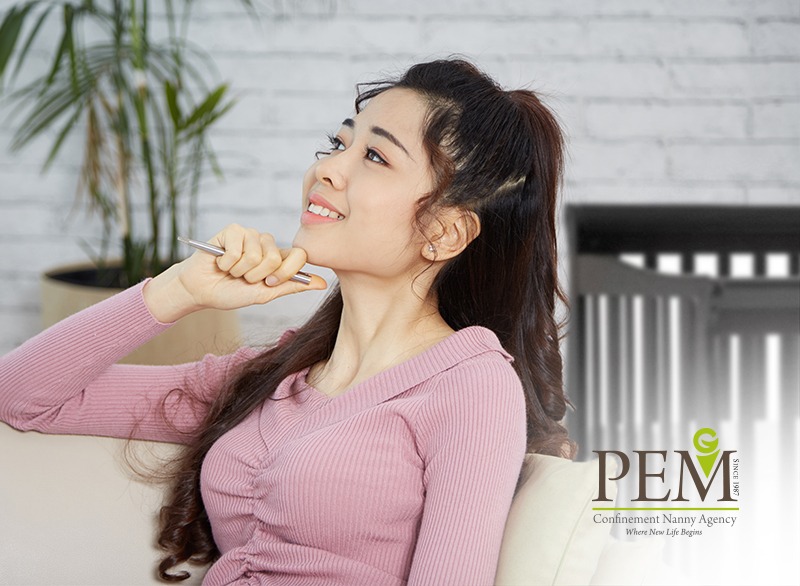 A confinement nanny is an assistance that you didn't know you needed until you become an expectant mom. If you are reading this, it is likely that you are already aware of the importance of having a confinement nanny during your first month after labour. Indeed, having the help on a confinement nanny during this crucial period will lift a significant amount of stress and worry off your shoulder. 
A confinement nanny takes care of all the essential needs of you and your newborn, including day and night baby care, cooking of confinement food, preparing red dates tea and herbal tonics, guiding you on breastfeeding, doing laundry for you and your baby, and many more.
Despite all the help you can get from hiring a confinement nanny, we can't ignore the fact that this means you will have a complete stranger staying with you for a whole month. This is why engaging a nanny with a trusted confinement nanny agency becomes crucial. 
When you engage your confinement nanny through a confinement nanny agency, the agency will discuss with you regarding your expectations, the confinement nanny's list of responsibilities, as well as options for additional services. But what are some of the things you should look out for before even getting into these processes? Read on to find out more.
Customer Reviews
What better way to gauge what a nanny is like other than seeing how she well has done in her previous jobs with other clients? Look for reviews from past customers from the agency's website and social media platforms. Take your time and read through the reviews from the website for confinement nanny agency to see what others have experienced first-hand. An agency with a huge number of high rating reviews is a good indication that the quality of their nannies are approved by other new parents.
Cost
A good confinement nanny service provider should not only be excellent in providing services, but also one that charges reasonably. Just like when you are shopping, compare prices to find the best deal you can get with your budget for confinement nanny in Singapore. Most confinement nanny agencies do offer different ranges of services for different price points. When checking prices, do not forget to check out what services are included at the price that you want so that you can get the most value for your money.
Training
Training is a basic requirement for nannies before they are assigned to care for you and your baby. Look for information regarding the confinement nanny training on the agency's website. Having a nanny that has gone through extensive and proper training will give you a peace of mind knowing that you and your newborn are in good hands. An experienced and competent nanny will give you and your baby the best care by helping with baby care, breastfeeding guidance, confinement meal preparation, and many more.
Agency's Reputation
Apart from the customer reviews, take note of the experience and reputation of the confinement nanny agency that you are going for. An agency with many years of experience can often offer more benefits and assurance to customers. Some of the benefits and extra services a customer can enjoy at PEM include free nanny insurance, free nanny medical check up, free nanny replacement, and assistance on work permit application.
Now that you have a clearer picture in mind on how to look for a good confinement nanny agency, you are good to go! As a top nanny agency Singapore parents trust, PEM Confinement Nanny Agency offers professional and experienced confinement nannies. Book with PEM now and enjoy a restful and enjoyable confinement!