Can mothers take bath and wash hair during postpartum confinement period?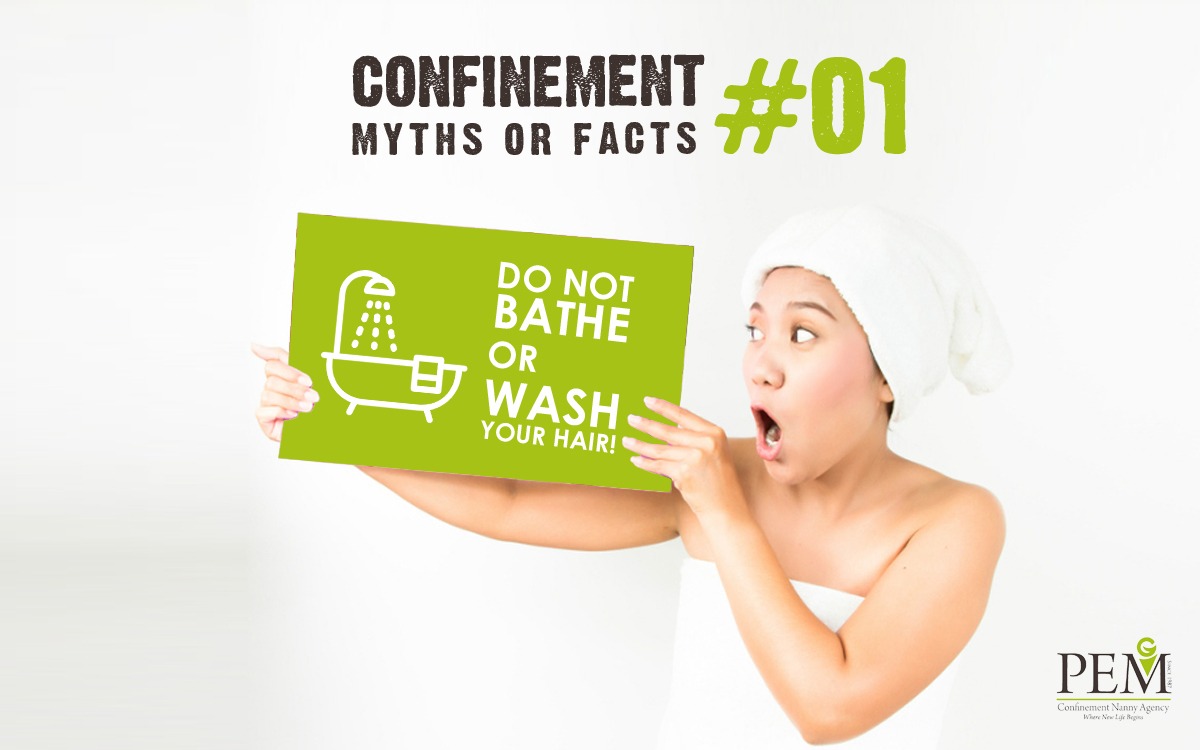 This is a question from many postpartum mothers: Can they take bath and wash hair during postpartum confinement period?
People were living in ventilated bark or wooden houses in early times, which were cool during daytime and cold at night. Washrooms were outside of house and were also ventilated at that time. The lights inside were dim and there were a lot of mosquitoes. It was easy to get cold or be bitten by mosquitoes, so using washroom was inconvenient for mothers especially when there is movement restriction during postpartum period.
Water supply in early times was underdeveloped. Each household used untreated well water directly. Acquiring water was difficult, and heating water was even harder. Hot water would cool off quickly. This problem became more obvious in rainy days. Therefore, at that time, weak postpartum mothers were easy to get cold or bacterial infection when taking bath or washing hair improperly.
As a result, postpartum mothers stayed at home during postpartum confinement period at that time. Usually they were lying in bed with mosquito net. They could not take bath or wash hair, and had to go to toilet by using a spittoon. Doors and windows must be keep shutdown all time. Postpartum mothers could avoid "Puerperal Fever" by staying inside the room.
Current living environment and condition are much better than before. There are windproof walls in houses, which could block wind and rain. Water supply has been improved that people could get clean water immediately when turning on the water-tap. Moreover, washrooms are indoors nowadays. Everything looks so convenient and peaceful for confinement mothers. Nowadays modern mothers focuses on their health and wellness during the postpartum rest period. Postpartum mothers will stay healthy if they choose the proper way to take bath and wash hair. Follow the tips below:
1. Turning off air conditioner and open window one hour prior to taking bath, to avoid getting cold.
2. Adding blumea balsamifera or ginger and lemongrass in boiled water when taking bath or washing hair. These herbs are widely purchasable in confinement herbal bath packs.
It will be helpful to solve swelling, blood stasis and gout problems.
Sensitive people could use shower or boiled water.
3. Keeping the water temperature between 38⁰C to 40⁰C when taking bath or quickly rinsing your body, washing hands or brushing teeth.
4. Taking bath in 5 to 10 minutes, and drying body and hair with towel and hair dryer as soon as possible.
5. Climate in Singapore belongs to tropical rain-forest type, so postpartum mothers are better to wear clothes with sleeve and trousers that breastfeeding-friendly Pjs and indoor shoes. By doing so, they could avoid moisture immersing into the body, and even back pain, headache, joint pain and other issues in the future.
6. Ensuring indoor air circulation to avoid bacteria breeding. It is good for postpartum mothers and infants both.
7. Avoiding the direct wind from air conditioner and fan, and keeping the room temperature between 24⁰C to 26 ⁰C.
You May Also Read this : Tips On Expelling Wind From Your Body After Baby Delivery