Quality

is the core of our service

Every PEM nanny is professionally trained and constantly assessed for your peace of mind.
150
Hours
Intensive Training
Certified
Leading Maternity Training Program
70%
Passing Rate
of Highly Qualified Nannies
Ensure your confinement with
professional care
We are fully involved in ensuring the quality of our nanny.
We assess our nannies' competency before, during and after every service.
We provide continuous refresher course to ensure our nannies stay relevant to best confinement practices.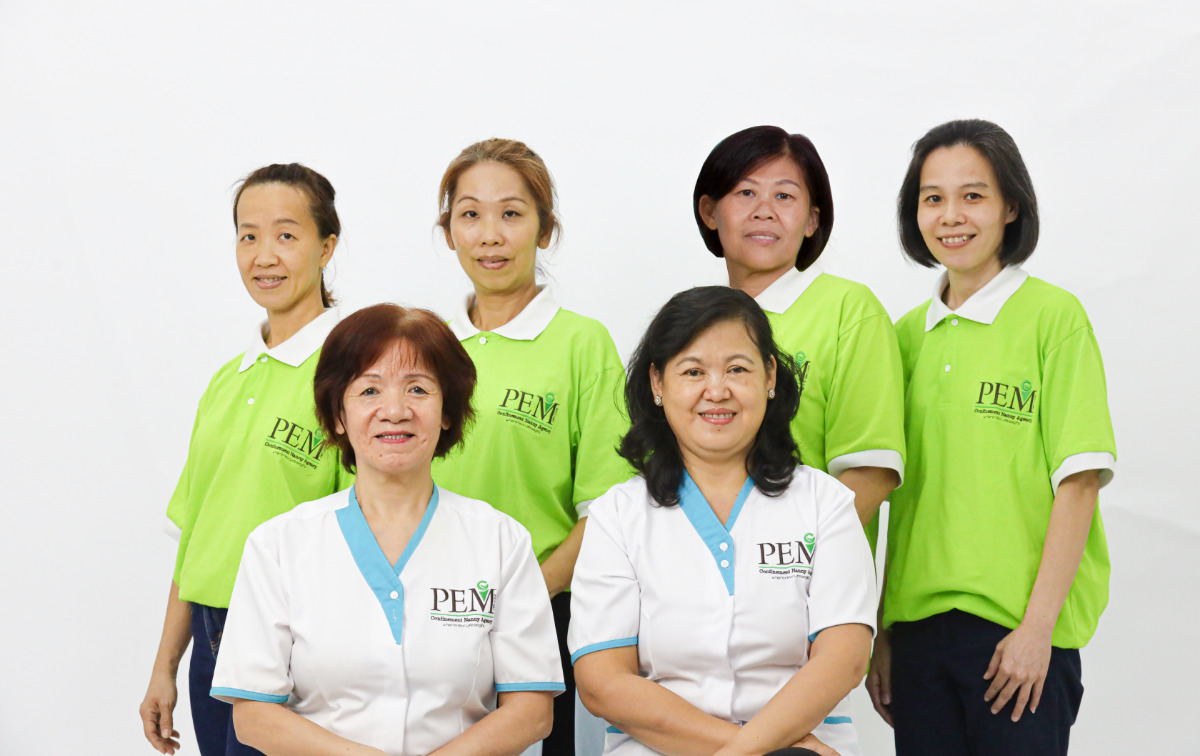 Your
health and safety

is our

priority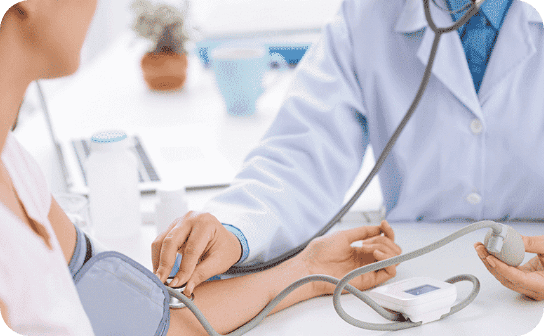 Health Checks
We require our nannies to undergo blood test for Hepatitis B and HIV to ensure that they are medically fit to serve you.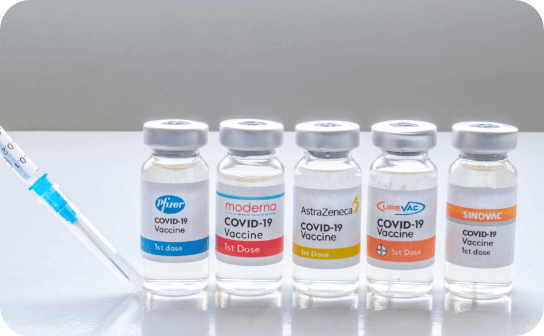 COVID-19 Precautions
We pay close attention to the latest COVID-19 regulations and comply to them at all times.
Expert-approved

training module

PEM nannies are strictly trained and assessed in the following areas: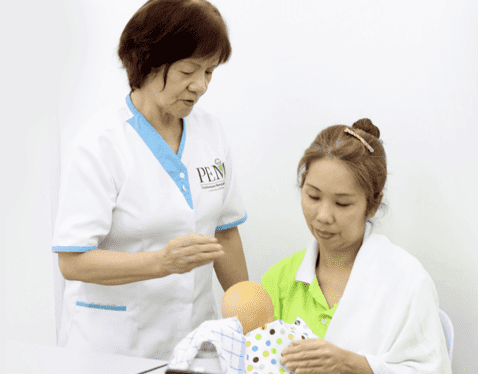 Newborn Well-being
Holding/handling of baby
Umbilical cord care
Baby crying clues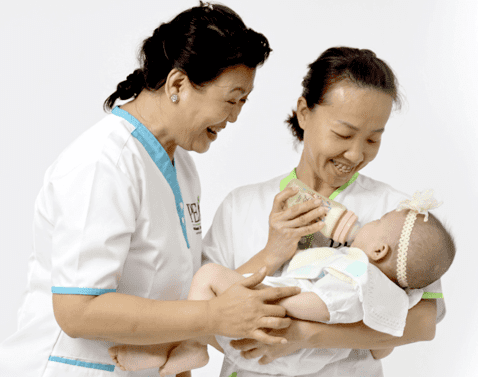 Feeding &
Sleep
Feeding methods
Burping
Choking basic first-aid
Helping baby sleep well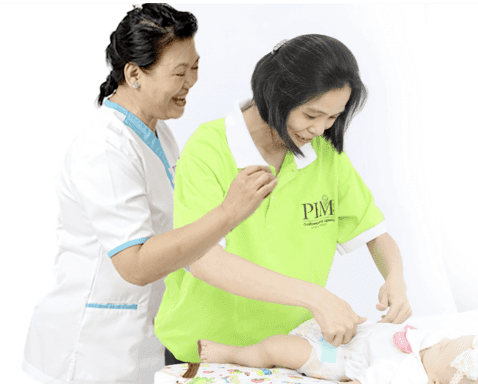 Hygiene &
Health
Baby hygiene practices
Baby body temperature checks
Baby poop checks / knowledge
Jaundice care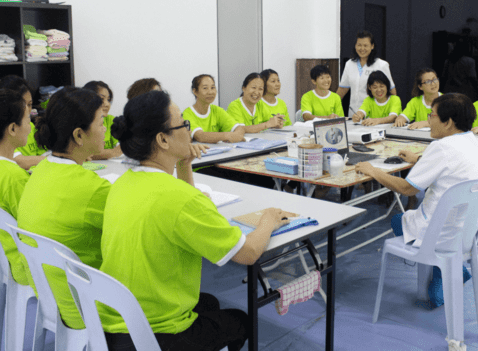 Postpartum
Care
Physical and emotional postpartum support
Motherhood tips and guidance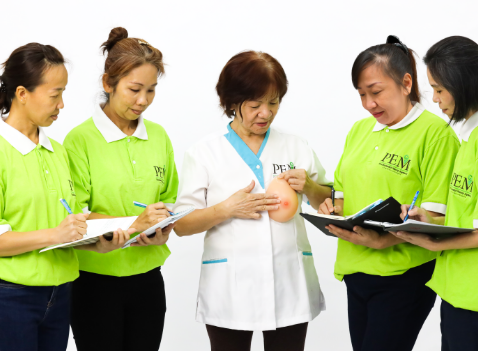 Breastfeeding
Breastfeeding guidance and knowledge
Breastfeeding positions/methods
Breast milk storage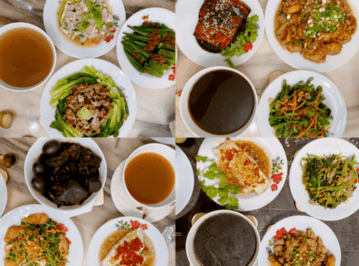 Confinement Food & Herbs
Confinement food knowledge and preparation
Herbal package knowledge
Let's get you a professional nanny you can trust!
Don't let worry and stress stop you from enjoying time with your baby. Our friendly customer service team is here to help you get trusted and professional help!
Personalised solutions. Commitment-free consultation.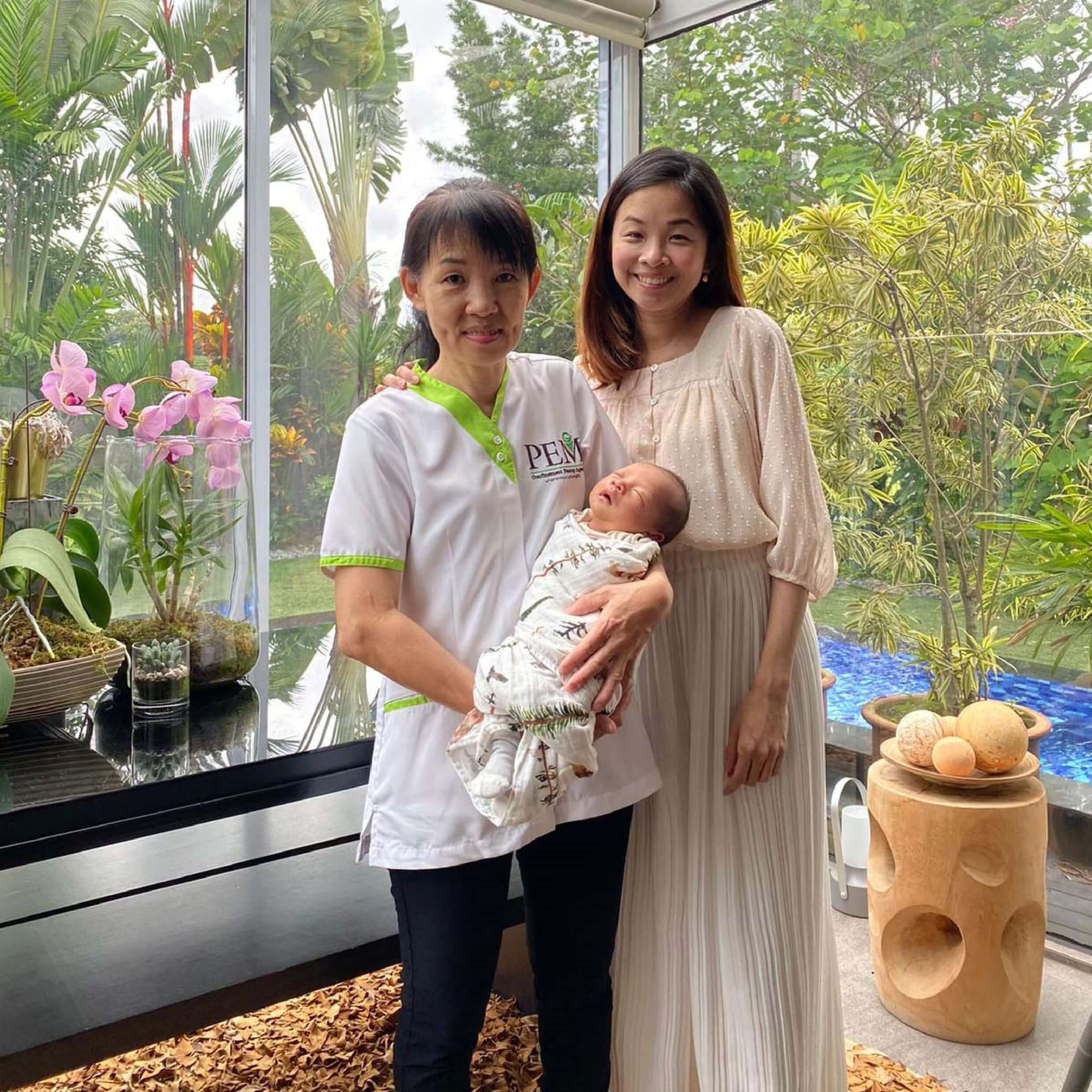 Over
50,000 happy customers

and counting

Hear what our mothers are saying.
Ask us anything!
We're here to help.
Help us understand you better to better assist you.
Frequently Asked Questions
Yes, all PEM confinement nannies in Singapore have to undergo a mandatory 150 hours of intensive training before our nannies are qualified to serve any clients. They are all required to go through stringent assessment with a passing rate of 70%; only highly competent nannies will be qualified. To ensure that our nannies keep honing their skills learnt during confinement nanny training, all nannies are required to fulfill a minimum of 8 services annually.
Yes, PEM nanny training courses in Singapore includes teaching all nannies to guide and assist mothers in breastfeeding, latching, and breast care.
PEM confinement nanny training Singapore courses include training nannies to prepare well-balanced confinement meals which incorporates a variety of nutritious ingredients including vegetables, meat and other proteins, herbal soups and red dates tea.
Among a variety of confinement dishes, our nannies are trained to prepare classic Chinese confinement food, such as pork trotter vinegar (猪脚醋) and yellow wine chicken (黄酒鸡) for you, with herbal tonics and soups to strengthen your body and to replenish the nutrition that you have lost during delivery. If you have any requests for your confinement meals, feel free to discuss with our nanny and she will be happy to adjust based on your preferences.
Don't worry! We at PEM is here to help you get a confinement nanny who suits you best. If you are not satisfied with your nanny, you may request for a replacement; we provide two free replacements of nanny for all of our clients.
PEM confinement nanny training sees all nannies and trainers undergoing stringent training in our in-house confinement nanny training centre. All PEM confinement nannies in Singapore are trained in aspects of baby care to traditional herbal knowledge and even mother care. They are only certified after undergoing a mandatory 150 hours of intensive in-house confinement nanny course. On the other hand, our trainers are certified by leading maternity training program offered by highly experienced medical professional in the industry.