Why Do More Parents Choose to Hire Confinement Nannies From Agencies?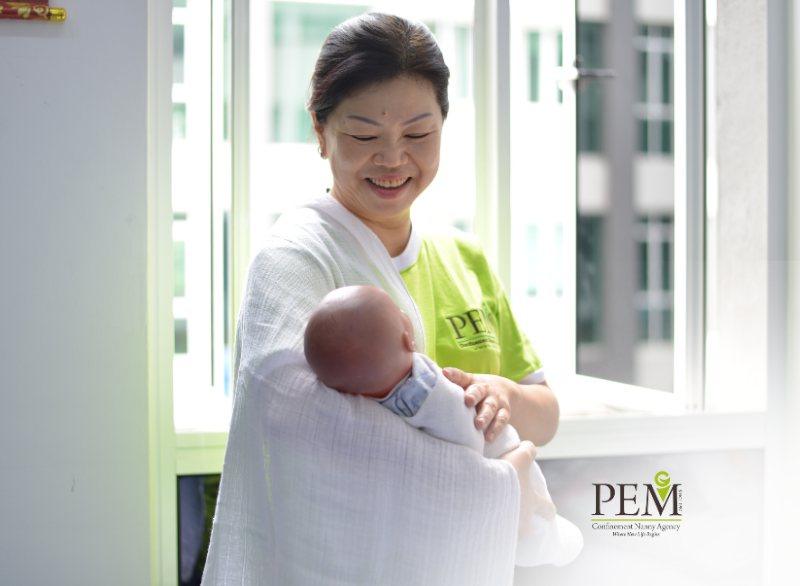 While the thought of holding your newborn in your arms is undeniably heartwarming, the realities of early parenthood can be overwhelming. From sleepless nights and endless diaper changes to the physical and emotional demands of postpartum recovery, it's no secret that the first few weeks or months after birth can be challenging for new parents. However, there's no need to face these challenges alone. With the help of a confinement nanny, you can get the support and guidance you need to navigate this transition with confidence and ease.
A growing number of parents are turning to confinement nanny services in Singapore for that extra support. In today's blog post, we'll reveal why hiring a confinement nanny from an agency is the best decision you can make for you and your baby.
Expertise and Professionalism
Welcoming your little one into the world is a momentous occasion, and you want the best care for your baby and yourself. By choosing an agency-based confinement nanny, you're ensuring you get a highly-trained, experienced professional who is well-versed in newborn care, postpartum recovery, and breastfeeding support. Agencies guarantee their nannies undergo comprehensive training and assessments, providing you with the peace of mind and unparalleled expertise you deserve.
Besides being professionally trained to care for your newborn, your confinement nanny will be equipped with the expertise for all your confinement needs. This includes preparing herbal baths, whipping nutritious confinement meals, and brewing rejuvenating teas recommended for mothers who have just given birth. The support doesn't stop there – your confinement nanny will also share valuable baby care techniques, giving you the confidence and knowledge to look after your infant like a pro!
Reliability and Easy Replacements
Imagine this: your confinement nanny is always punctual and prepared to assist you in your new role as a parent. With a confinement nanny agency, this becomes a reality. They take punctuality and reliability seriously, ensuring their nannies arrive on time every time. No more worrying about last-minute cancellations or delays—agencies have your back, with a large team of experienced nannies ready to step in when needed.
What if your current confinement nanny isn't the perfect match for you? When you work with a confinement nanny agency, you can rest assured that they take the time to carefully vet their nannies and match them with families based on their unique preferences and needs. However, personalities and preferences can sometimes clash even with the best matching process.
The good news is that confinement nanny agencies have an easy, seamless replacement process. With just a phone call, the agency will work diligently to find a suitable replacement nanny who meets your expectations. That way, you can continue your postpartum journey with minimal disruption and maximum enjoyment.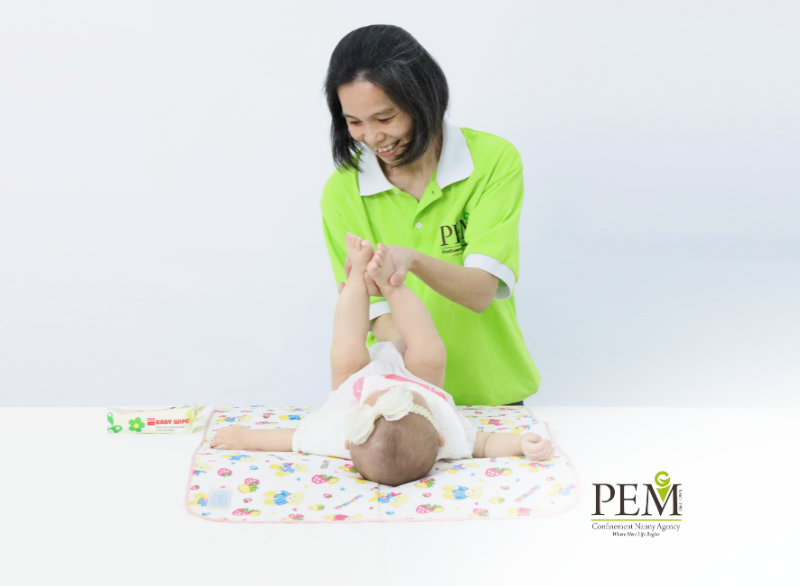 Simplified Insurance and Work Permit Processes
As you embark on your parenting journey, you deserve support that effortlessly addresses your needs and concerns, allowing you to focus on the beautiful moments with your newborn. Confinement nanny agencies are dedicated to providing you with a seamless experience, taking care of the essential details behind the scenes so that you can fully embrace your new role as a parent.
While professional confinement nannies are highly skilled and experienced, accidents can still happen. With an agency-based confinement nanny, you can have peace of mind knowing that you're protected in the event of any unforeseen circumstances. Whether it's a medical emergency or accidental damage to your property, you can rest easy knowing that you're covered. This added layer of security allows you to focus on what truly matters: recovering, bonding with your newborn, and embracing your new role as a parent.
For example, the agency will handle all the necessary work permit applications and paperwork if your nanny is from another country. They'll also take care of levy payments and ensure that your nanny's contract complies with all relevant regulations. This level of care and attention to detail means you can devote time and energy to preparing for your new arrival rather than worrying about bureaucratic complexities.
Takeaway! 
Choosing a confinement nanny from a reputable agency ensures the best care for your baby and invests in your well-being and postpartum recovery. With their expertise and dedication, your confinement nanny will make this crucial period a more enjoyable and stress-free experience for the entire family.
So, are you ready to embrace the countless benefits of hiring an agency-based confinement nanny or babysitter in Singapore? Look no further than PEM Confinement Nanny Services Agency, where unparalleled support and care rival even the best confinement centres. Visit our Home Page to learn more about our top-rated services and secure the perfect confinement nanny for your family today. Experience the unmatched peace of mind and support of partnering with a reputable and established agency like PEM during your incredible journey into parenthood. Don't wait any longer—take the first step towards a smoother, more enjoyable postpartum experience by choosing an agency-based confinement nanny today!