Things You'd Need Help with After Giving Birth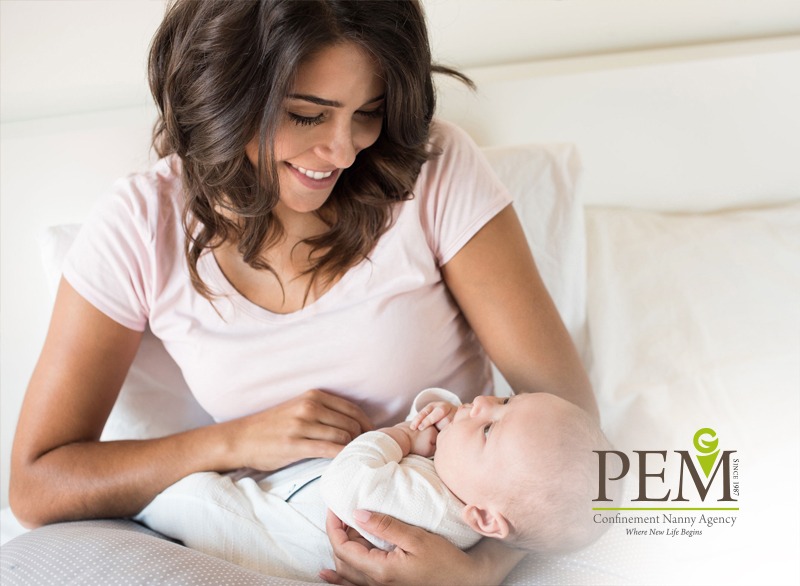 No matter how many mothers have you spoken to, not many can describe life after having a baby the way it really is. To put it simply; it is a chaotic race against the clock. You have very little time…for everything!
Of course, you may not see other mothers describing the chaos as much since the happiness of having a baby outweighs all other emotions. In fact, once the first few months or years of the baby have passed, most mothers would describe having a baby as the ultimate joy, mainly because at that point it is already hard to imagine the struggles during the early postnatal days, weeks, or months.
Nevertheless, life after having a baby – especially if it is your first time – can be challenging. It might be filled with a lot of sighs and perhaps tears, leading to frustrating moments that put you on the verge of screaming. During this time, the best gift you can give to yourself and your newborn is health and getting the load off your shoulder by reaching out for help. You get to rest more, and your baby will have a well-rested, happy mommy.
You can start by slowly listing down what kind of things do you need help with around the house. Which parts of the house do you need to keep organised at all time – kitchen, bathroom, living rooms, etc.? For instance, if you want to keep your kitchen functioning at all time, you may be thinking of someone who can cook (and afterwards, clean the place) for you. Get the picture? If you are uncertain of what kind of services are available to help you, you might find your answers below! Here are five things you may need help with, along with the services available out there for that particular task.
– Basic housekeeping
– Laundry
– Babysitting
– Cooking
– Breastfeeding consultation
Basic Housekeeping
Are you someone who is highly organised? Do you need to keep everything in order or the sight of the mess inside your house would stress you out even more? Then chances are you are looking for a domestic helper or a maid.
A domestic helper/maid mainly cleans up or organises things inside your house. They would sweep and mop the kitchen floor every now and then. While they perform cooking duties, they may not know how to prepare confinement dishes specifically, which are what a new mom should be eating.
While they do not specifically take care of everyone's well being individually, they still take care of the house well, keeping everything in place. If your main concern revolves around how your house looks, opting for a domestic helper or maid can immediately erase that worry.
With that said, make sure to let your domestic helper know the new rules that come along with the arrival of your newborn. For instance, they would have to hand wash your newborn's clothes and not mix them with others'.
Laundry
This needs to be said in a different point because you would be shocked by how much laundry a little baby produces. That said, a newborn's clothes should not be washed along with an adult's. Hence, those self-service coin laundry is basically out of the question.
You can opt for a typical laundry service where the worker would pick up your laundry at your doorstep and also deliver them to your doorstep again once they are done. Keep in mind to let them know the newborn's clothes need to be hand-washed.
Babysitting
Of course, you would need help in the form of babysitting. One does not simply take care of a newborn alone, especially if their partner would be out for work soon. The thing is, most babysitting services out there are meant for older babies and very rarely are they for newborn aged only a few weeks old.
Keep a lookout on babysitting services that are catered to newborns and make sure to do a proper interview with the nanny. Ensure they are well-equipped to take care of a newborn too. Most importantly, do not wait until you have given birth because at this point your life will be too hectic to even survey for such services. That, and the good nannies are probably unavailable if you ask at the very last minute.
Cooking
If you are conscious about your diet and what to avoid during breastfeeding, you would understand why you cannot simply order food from the normal meal delivery service. Even if no one cooks at home, the solution is not as easy as ordering on any food delivery app installed on your phone.
After giving birth, you would need proper, well-balanced meals. Some would call these confinement foods, but there is a notion that confinement food has to be traditional and bland. This could not be farther from the truth. You can have various modern dishes cooked in different styles and still have proper, healthy meals that can aid your postnatal recovery.
Opt for confinement food delivery. You can always browse through their menu to find one that suits your taste perfectly. If you do not have a fixed time on when you would like your meals, you can hire a personal chef who is specialised in cooking up confinement food.
Breastfeeding consultation
Ask any mother you know. Almost all of them would admit that at some point, they waver in their determination to breastfeed. This is due to many factors like hormonal changes and lack of sleep are really taking over the body.
Some mothers can't breastfeed, and some mothers shouldn't. The thing is, the other mothers who can and should, seldom have the utmost motivation to nurse at all times because breastfeeding can be painful or inconvenient. That is where some help could go a long way.
If you struggle with anything related to nursing your baby, engaging the service of a lactation consultant can significantly improve your breastfeeding experience.
You May Also Read this : What to Include in Your Daily Confinement Meals?
ALL IN ONE?
Yes, you read that right. Who can say no to a service that includes pretty much all of the roles mentioned above! At the price of one service, it is inclusive of a wide range of services. Who else could we be talking about, if not the service of a confinement nanny agency!
With a confinement nanny, you would pretty much get a babysitter, cook, and teacher all in one. Indeed, the task of a confinement nanny covers several postnatal care services in Singapore. If you are looking for confinement lady services and interested in postnatal care in Singapore, just talk to us at PEM!