Protecting Your Newborn's Safety in The First 3 Months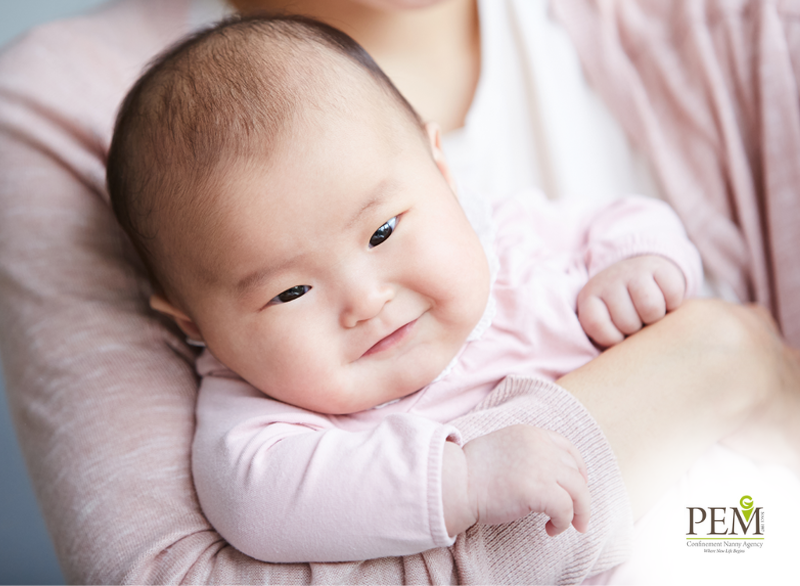 It is understandable for parents to be concerned or unprepared when preparing for and taking care of a newborn baby, especially for parents who are new to parenthood. Many things need to be taken into consideration for how you can keep your child safe during his or her first three months in a new world. Read on to get some basic safety suggestions that you could implement to help you keep your baby safe.
Baby-proofing Your Home
One of the necessary ways to keep your baby safe is to baby-proof your home. You may think it is too early to do so as your newborn child would not be able to roll over or crawl yet, but there is a possibility that your child may encounter some potential hazards at home. Your newborn will be a toddler in a blink of an eye so it is never too early to start taking precautionary measures.
One method of baby-proofing your home is to keep shelves and cabinets locked and keep hazardous items out of reach. Babies are often curious along their learning and development journey, and they would reach out with their little hands to grab hold of anything. And once they manage to grab an object, chances are, they put it in their mouths. Hence, make sure any small objects and cleaning products that are potentially harmful to your child are stashed away in a cabinet with a child safety lock or are placed on a high shelf.
Make sure that you tuck cords away and tie down large furniture such as televisions, lamps, or anything that can fall over onto your baby with a single tug of a cord. Utilise furniture straps or anchor large and heavy furniture pieces to the wall. Aside from preventing your children from tugging on cords and causing an object to fall on them, tucking cords away can also help prevent your baby from becoming entangled in the cords.
Driving with a Baby in the Car
One of the first places your baby will be after birth is in your car, so parents should plan and purchase a baby car seat as soon as possible. Make the time and effort to research the best car seat for your baby. Before your baby's first trip home, you should get an approved rear-facing car seat that fits your vehicle, and you should know how to install the car seat and how to use the harness beforehand. Practice buckling and tightening and loosening the harness a couple of times before placing your baby in the seat.
We also recommend that you check to see if your car's maintenance is up to date and that you go shopping for items that will help your baby get used to riding in a car and to keep them in a good mood. Sunshades can be purchased to keep the sun from directly shining on your baby while also keeping them cool.
Safe Sleep For Your Newborn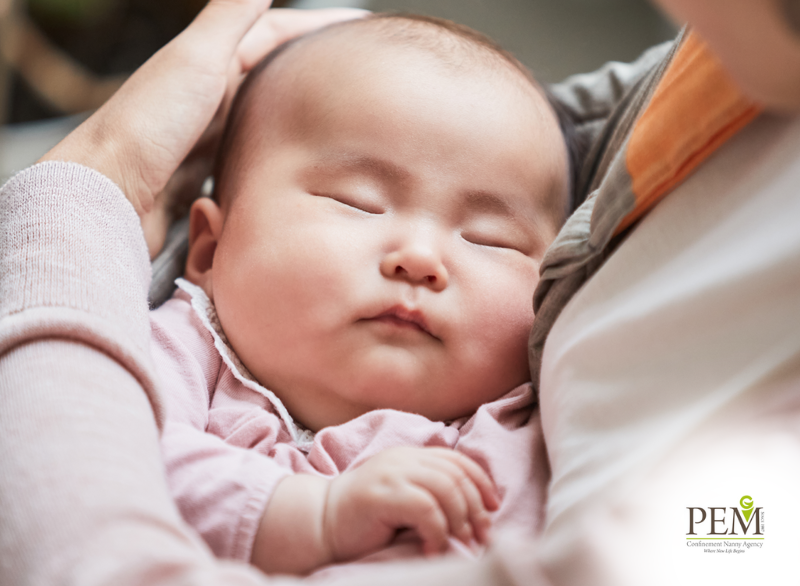 Here are some ideas for creating a safe sleep environment for your baby that may help lower the risk of sleep dangers like suffocation and sudden infant death syndrome (SIDS).
It is good for parents to share a room with a newborn baby but you should not share a bed. Newborn babies should sleep in their own cribs and on a firm sleep surface. The mattress should fit snugly into the crib, and no other objects should be kept in the same crib. When putting your baby to bed, make sure he or she is on his or her back and that the blankets and bedsheets are tucked in so that your baby's face is not covered while sleeping.
Bathing Your Baby
Until your baby's umbilical cord drops off, you can use a gentle sponge cloth and warm water to wipe your baby down. But once the navel is healed, you can begin giving your baby baths and that's where the real fun begins! 
You can get a baby bathtub that is easy to use and safe for your child. We suggest that you prepare all the items that you need before bathing your baby and make sure everything is within reach. The temperature of the bathwater must not be too hot or too cold and you should not spend long bathing them. This would help reduce the chances of your baby getting a chill. 
We also advise that you never leave your baby alone in the bathtub or under the supervision of older children to prevent any mishaps or accidents. Always keep an eye and one hand on your baby at all times. Even if the phone rings, do not leave your baby unattended to pick up the phone. Finish up the bath and call the person right back.
There are numerous ways to keep your newborn safe, and these are just a few general ideas to help you get started.
Take a break!
While ensuring that your home is safe for a newborn baby, it is also important that you get enough rest and assistance while taking care of your newborn. When you are well-rested and well-nourished, you will be able to take better care of your baby.
PEM Confinement Nanny Agency offers confinement nanny service Singapore parents trust. We offer stay-in confinement nannies to assist you in caring for you and your newborn during confinement. Aside from taking care of you and your newborn, our confinement nannies will also assist you with basic household chores such as laundry and general cleaning. Depending on availability, we offer daytime nanny Singapore service too. So please feel free to enquire for more details!
In the meantime, at PEM Confinement Nanny Agency, we also provide add-on service of post natal massage in Singapore that help you with your postpartum recovery. Mothers signing up for a post natal massage in Singapore under our agency can enjoy full body massage that promotes better sleep for mothers, improves lactation, and speeds up recovery from delivery.
Our nannies are highly skilled and experienced, and they can provide parents with peace of mind. So contact us today so we can assist you in finding the right nanny for you.