Postnatal Exercise Plan for Speedy Recovery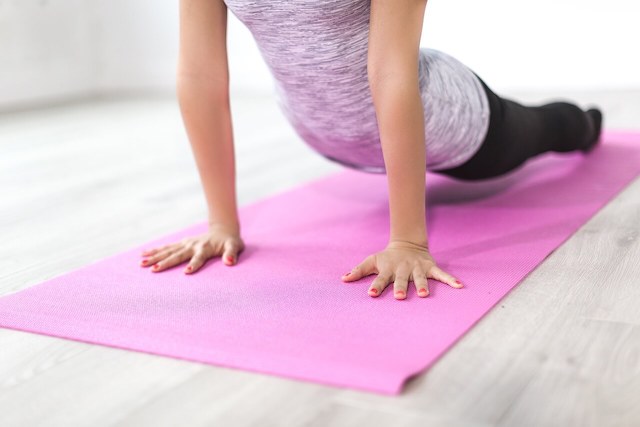 After your pregnancy journey, many things could happen. You could end up gaining a lot of weight or even experiencing intense post-delivery joint pains. All of this calls for a postnatal exercise plan that will get you in shape as fast as possible. Postnatal exercise is known to have several benefits for mothers.
It boosts your cardiovascular fitness, gets you in a better mood, keeps postpartum depression at bay, alleviates stress, facilitates weight loss and restores your abdominal muscles. However, when setting up your postnatal exercise plan, there are factors that you need to consider. Getting the go-ahead from your doctor is crucial.
You also want to consider the type of exercises that suit your need, the level of intensity required, your desired goal and the amount of time that you have to spend to realize it. By the end of this feature, you will be able to come up with the best postnatal exercise plan that will not only get you back in shape but also boost your recovery.
Get ready
Postpartum exercise calls for a lot of commitment and hence you need to be very sure of your preparedness before getting started. For starters, you need to be sure the exercise will not lead to further complications. The aspect of getting clearance from your doctor cannot be insisted enough. For those mothers that went through cesarean birth, it is advisable to wait for at least six months before embarking on any exercise. Consider investing in a supportive bra to maintain your breasts especially since you will be lactating. After settling on your preferred exercises, choose a plan that works best for you.
Start small
Sometimes the thrill that comes with exercising can lead to overexcitement. Do not join the kickboxing team on the first day! Instead start, by doing low-impact exercises especially during your recovery period. That is the first six to eight weeks after delivery. There are so many exercises within this range that you can try. Walking for a fact is the best form of postnatal exercise. Other types of tasks that you can take up include low-impact yoga, Kegel exercise, and hip thrusts. Such light exercises are not only safe but will help your body adjust. Remember for the past nine months your body has been going through many changes. You do not want to shock it by starting from the top.
Take it a notch higher
If you maintain the same pace, your body will readjust, and you can now take up a new variety of exercises. This is usually 8-12 weeks after delivery. Types of exercises recommended at this stage are cycling, Pilates, swimming and aqua aerobics. These kinds of exercise are useful because they engage your entire body. They boost your cardiovascular health, tone your abdominal muscles and improve your muscle strength and endurance. Also, the amount of intensity and endurance required for these exercises is enough to boost your fitness and quicken your recovery.
Give it a little bit more
Once you get through 13 weeks after delivery, you can take up more intense exercises. Again, consult your psychotherapist for him to ascertain that your abdominal and pelvic floor muscles are ready for any high-impact exercise. Examples of these are kickboxing, Tabata, heavy weight lifting and Plyometrics. It is important to note that you should keep off sit-ups and curl-ups. These exert a lot of pressure on your abdominal wall and will adversely interfere with the recovery of your pelvic floor.
Overall, there are several things you need to work on for a successful postnatal exercise plan, such as your diet. You are what you eat. Make sure that you cut off sugar, dairy, and empty calories. Do not forget to up your water intake. Do not push yourself too hard throughout the entire process. Look forward to progressive rather than spontaneous weight loss.
Always take a breather when you need to, especially when it gets too cumbersome juggling exercise, work, and motherhood. Use these tips, and you will get back into perfect shape before you know it. If it all seems too much to handle, get help from a confinement nanny who is trained in helping you out during your confinement period. You will also require massage services occasionally to ease the tension in your body and facilitate blood flow. Check out a confinement center in Singapore near you and enjoy a relaxing and most rewarding massage. Your body requires it to handle more activities.
You May Also Read this : Top 10 Postnatal Exercises