New Year's Resolution Ideas For Pregnant Moms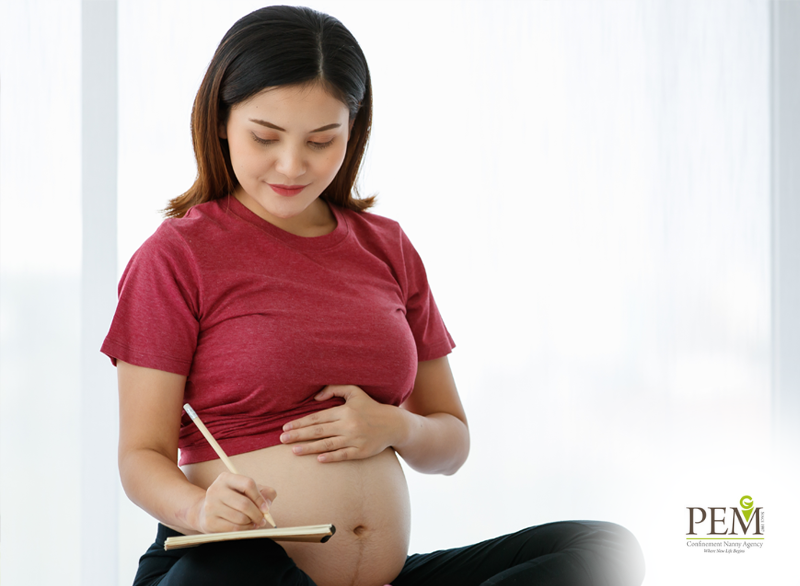 The New Year is quickly approaching, and it's time to start thinking about your New Year's resolutions. Keeping New Year's resolutions can be difficult for many people, so it is always best to stick to simple and realistic resolutions that are easy to achieve. If you are expecting a child in the coming year, here are some easy resolutions to make your pregnancy more enjoyable.
Staying Active
It's best for pregnant women to remain active throughout their pregnancy to maintain their strength, energy and overall well-being. Rather than staying indoors all day, going outside and getting some fresh air is a good idea!
Light, pregnancy-friendly exercises can help reduce back pain, bloating, and swelling during pregnancy, as well as help you sleep better at night. However, before beginning an exercise routine, it is always best to consult with your doctor to get the all-clear and to help you determine which types of exercises are appropriate for you. It is important that you do not overwork yourself or participate in strenuous exercises that could endanger both the mother and the baby. You can begin by taking a short walk, or if you want to go a step further, many fitness centres offer prenatal yoga classes.
Give Yourself a Break
With a baby on the way, new mothers frequently forget to take some time for themselves and care for their own needs. You should understand that it is okay to focus on yourself from time to time, and you should remember to set aside some time each day for yourself.
Take a couple of hours each day to pamper yourself and do things you enjoy. Don't be afraid to ask for help from your partner or other family members with your daily tasks or chores. While they are helping out, you should get some sleep, take a bath, meet a friend for lunch, or do anything that is relaxing to you!
When your baby arrives, you may not be able to get a proper good night's sleep, and you can certainly forget about getting eight hours of uninterrupted sleep each night. Consider this your opportunity to rest as much as you want and take well-deserved naps. A mother's physical and emotional wellbeing should be a priority, after all, a healthy mom means a healthy baby.
Eating Well
Trying a new diet, eating healthier, and snacking less are all common New Year's resolutions, yet they can be difficult to stick to! That said, expectant mothers should try having healthier food options, especially since they are now eating for two.
If you aren't used to eating healthy all of the time, try starting small and gradually changing your eating habits. It's beneficial for pregnant women to have more protein, fruits, vegetables, and whole grains, as well as take prenatal supplements. Drink plenty of water every day and limit your intake of sugary foods and drinks, as well as foods that are high in sodium and saturated fats.
You will need to watch what you eat during your pregnancy, especially if you develop gestational diabetes (your doctor can advise you on this). Eating healthily can help your baby get the nutrients he or she needs to grow big and strong.
Plan For The Arrival of Your Newborn
This can be setting goals for the things you want to be ready when your little one arrives. Cleaning and decluttering your home, baby-proofing what is necessary, and dealing with any financial responsibilities are some of the priorities you may consider. Among all, caring for a child comes with a lot of financial responsibilities, so it's best to make a list of any outstanding bills and create a new budget to keep track of your expenses.
It's always a good idea to plan ahead of time so you don't have to worry too much during the end of your third trimester or after you give birth. Make sure you have everything you need to care for a baby. In the meantime, if you prefer doing your confinement at home instead of going to a confinement centre in Singapore, you should consider hiring a confinement nanny as well, as you will need all the assistance you can get after your newborn is here. PEM nannies are well-trained and experienced in confinement care and newborn care.
Planning ahead of time for a confinement nanny can give you peace of mind, and we at PEM Confinement Nanny Agency can help lighten that burden even more. Being the largest confinement nanny agency Singapore parents trust, we can help new mothers in finding the right nanny in Singapore. The application process is easy, you won't even have to worry about having to deal with matters such as your confinement nanny work permit as we will take care of all for you. Get a head start on your planning and contact us today!
Conclusion
It is normal for new mothers to be excited and overwhelmed in the weeks leading up to the arrival of their newborn child, especially during this time of the year! But keep in mind that your well-being is just as important as your baby's.
Your body has been through a lot during your pregnancy, so take a moment to reflect on the joys of pregnancy and learn how to cherish and appreciate yourself. Happy new year in advance and we wish you a joyous and fruitful year ahead!