How to Care for Yourself after Giving Birth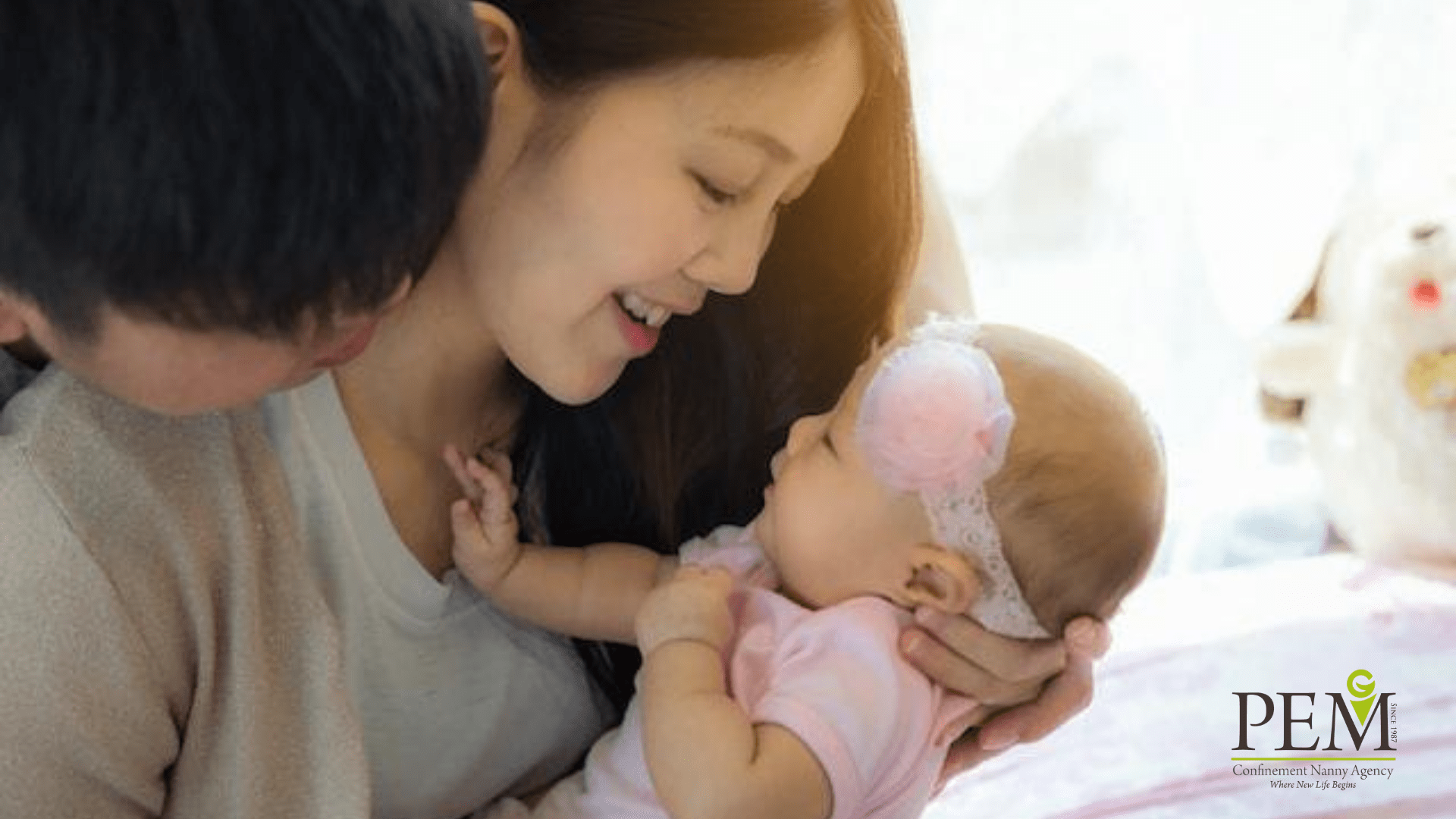 Pregnancy and delivery can bring physical and emotional strains that affect not only the mother but also her newborn. After childbirth, you will go through various physiological changes including a reduction of pregnancy hormones and an increase in milk production hormones to facilitate breastfeeding. All these may sound like they will not affect you much, but the latter, for instance, can cause you huge stress if disrupted. 
As a new mother, the first few weeks after delivery, also known as the confinement period which may take up to 40 days, is a crucial time for you to take proper care of yourself. By taking care of your health, you will extend the benefits from it to your baby and hence have a better experience as a mother. This care we are talking about should not only encompass your physical health but also mental health, and both are important regardless of the birth methods you go through. 
The postpartum stage is a sensitive phase which will require you to embrace the support of family and friends as you heal from it. So, when you do get offered any kind of support from the people around you, accept it with open hands and without guilt even if you are usually not one to receive help for fear of troubling others. During this time, a simple favour can go a long way in helping you recover. 
To further guarantee your overall wellbeing after childbirth, here are our top crucial care tips that you can follow.
Get Enough Rest
Newborns have an entirely different sleep pattern and schedule compared to adults, toddlers, and even older babies. On average, they tend to wake up after three hours in the night, forcing you to wake up and attend to them. Thus, to ensure that you can attend to your baby whenever they need you, getting enough rest is the first step. 
Some ways you can achieve this are by either going to bed at the same time with your child or hiring a confinement nanny to take care of your child overnight while you sleep. With a nanny, you will be able to retain your regular sleeping hours and feel less fatigued during the day. Alternatively, consider moving the baby's cot closer to your bed. This helps to minimize the number of steps you need to take to attend to them. 
While we are on the topic of confinement nanny, you should also know that her duties go beyond just newborn care. She will also take care of your daily confinement meals that include confinement soup servings and red dates tea and even do laundry as well as perform basic house chores to keep her working area clean! 
Follow Proper Diet
After birth, you need to eat well for your body to heal. Dieting to lose weight too soon after delivery is most likely not an ideal option for you as you need sufficient calories for breastfeeding. Not to mention, breastfeeding alone can burn hundreds of calories! 
Proper nutrition can also help in producing high-quality breast milk. In fact, if your baby solely drinks your breast milk, you should make sure to eat at regular intervals.  Foods you should eat include whole grains, proteins, fruits, and vegetables. Besides being healthy, these foods also contain low fat and are low in calories, so it's pretty much a win-win for everyone!
Practise Light Exercises
If you are planning to start exercising, it is best to begin only after getting your doctor's approval. Even then, your exercise routine should be beginner-friendly with a weekly rather than daily routine exercise. The exercises should be easy and not too strenuous on your body as they are meant to keep your body fit and improve your mental health, and not making you more stressed.
Consider Professional Help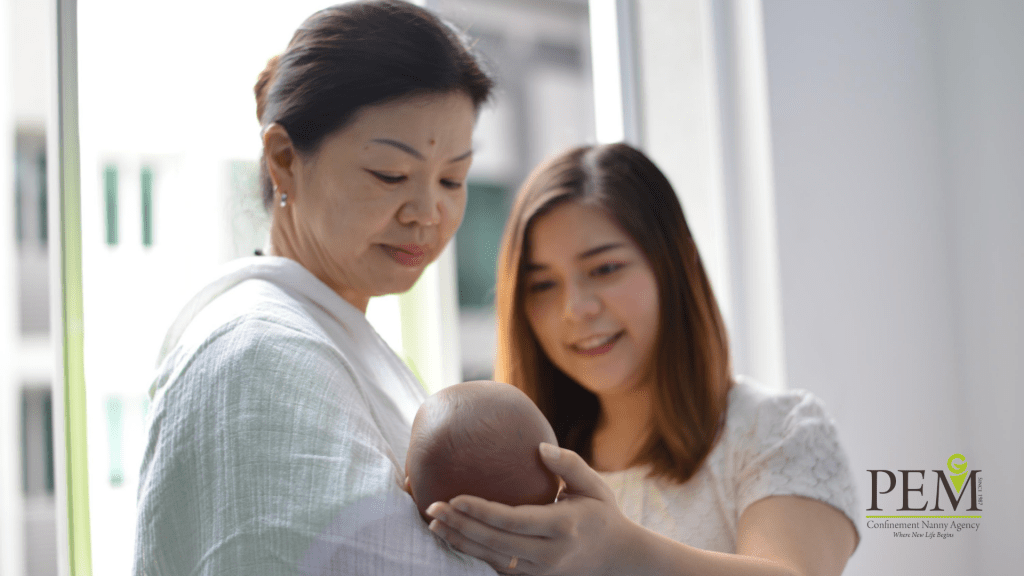 With babies come responsibilities and their endless needs, some of which you may not always be able to attend to. As a new mother, you may not have the time or the knowledge to care for the baby all by yourself. Also, with the arrival of a newborn, you may not be able to take care of your family's needs or perform daily chores.
To deal with such problem, therefore, consider liaising with a confinement nanny agency for the service of a professional nanny who can help you around the house. With a nanny around the house, you will be able to keep your home clean and your family comfortable. Most importantly, you will get enough time to heal and recover.
DIY Your Confinement
Sometimes, when people hear the word confinement they would picture a mother being 'constricted' to her bed, barely moving anywhere – even to take a shower. While the image is not exactly pleasant to imagine, but most importantly, this image is often not accurate at all! Stricter practices were done back in the old days because the technology was not yet developed well.
Nowadays, the confinement rules are much less strict mainly due to how far technology has come. Moms are now highly advised to take a shower in confinement, especially if they are residing in a humid country like Singapore. Luckily, taking a confinement herbal bath now is as easy as turning on the tap! All you have to prepare are some confinement herbs for bathing. If you are not sure what they are, you can simply go for pre-packed confinement herbal packages to spare you from the hassle of doing research. 
These herbal packages are not made for bathing purpose. Some are packed to be made into tonic soups or drinks. PEM nannies are supplied with proper confinement herbal packages so if you'd like to know more about them, feel free to reach us!
As a new mom, you will discover that caring for yourself means both your physical and emotional health are equally cared for. Put yourself first at all times in no matter what situation so that you will face little to no discomforts and issues along the way. Not to mention, by taking care of yourself, you are giving your baby the best gift of all; a healthy and happy mom. We sincerely wish you all the best in your motherhood journey!
You May Also Read this : How Professional Services Can Help You With Your Baby