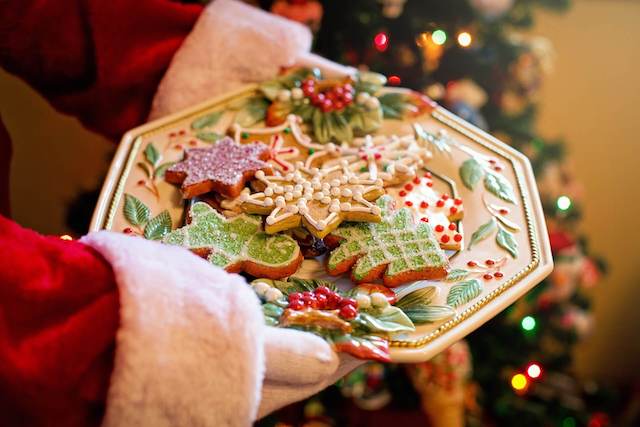 Handling the Holiday Craze in Your Postpartum Period
The Christmas holidays are a special time for the family and loved ones. This time of the year, everybody looks forward to the thrill, joy, and fun of the holiday season. Even for those who have recently given birth, the expectation remains the same as they are expected to attend family gatherings and send gifts for other family members. For new mothers, the holidays can get complicated or even overwhelming since the expectations of others add further stress during this season. To efficiently handle the holiday craze, don't be afraid to say no, especially to commitments. If you cannot attend a family gathering, you can politely decline the offer.
So amid the lack of sleep, a crying baby who wants to be held and soothed throughout the day, and the strains of delivery, how do you handle the holiday craze with a newborn? Well, here are some postnatal care plans to maximize the time spent with your baby, while at the same time enjoying the holiday season as much as possible.
Settle Food Preparation
The primary theme that characterizes the Christmas season is food and gifting. Having just recently delivered, you don't have the time or energy to cook all your favourite meals for the holiday season. You can make your work easier by making orders from food joints. If you prefer homemade foods, the easier route is to buy pre-diced onions, carrots, and celery, typical cooking staples of the holiday season. Purchase bagged and sliced lettuce or pumpkin pie mix rather than making your pie from scratch. Employing these little shortcuts will eventually save time, and afford you adequate time and energy for more important things, such as playing with your newborn.
Avoid Hosting
If you are usually the one hosting the holiday gatherings at your place, politely turn down the offer this year. Even if your family and friends try to convince you that they will take care of everything and all you have to do is just open up your doors, say no. Remember, the task of cleaning up before and after the holiday event will be left to you and your husband. You don't want to be doing such exhausting chores when you are recovering from the strains of childbirth.
Ease on Gift Giving
The holiday season is not complete without gifts. The tradition around this time of the year is to buy gifts for your loved ones. Given that much of your time is spent postnatal care for baby, you don't have the time to go out shopping for individual gifts for each one of your family members and friends. Instead, consider online shopping when and where practical. You can do this without leaving the comfort of your home.
Fill Your Diaper bag
If the diaper bag you have is uncomfortable, either too big or too small to accommodate your baby's supplies, or simply impractical, stepping out with your baby during the holidays may not be fun at all. Therefore, shop around for a beautiful and comfortable diaper bag to carry around. Moreover, your choice of a bag should be able to carry diapers, bottles, a diaper changing pad, wipes, burp cloths, your keys, a mobile phone, and a purse at the very least.
In your postpartum haze, you may spend up to thirty minutes packing your diaper bag. Therefore, always restock supplies as they reduce. Fill in the diaper bag to enjoy the holidays by visiting the parks and malls which are all child-friendly as well as get prepared on your next postnatal check up .
Prioritize Workouts
One of the routine activities that get dropped during the holiday craze is exercise. Instead, workouts should be prioritized. Remember, the more stress you are subjected to, the less time you feel you have, and the worse the mood, the more you need to carry on exercising. Exercise helps to cut back on those calories gained from holiday foods. Moreover, a brisk walk for half an hour can improve your mood during your postpartum period.
Get Help
The holiday season comes with its fair share of commitments. You have to prepare food and drinks for the family while at the same time nursing your child. All these responsibilities can take a massive toll on anyone. Consider seeking the services of a confinement nanny to help you with household chores and cooking while you nurse your child. Also, ask the centre if they can give you someone who has the skills to carry out a postpartum massage therapy. Massage is known to help mothers relax and wind down after a challenging time nursing their babies.
You don't have to strain yourself trying to please everyone during the holiday. If you have always been the perfect host, it is time to reverse the roles. Take a back seat and enjoy this holiday season without breaking your back. Enjoy spending some quiet and intimate time with your child and spouse.
You May Also Read this : How to Care for Yourself after Giving Birth