Five Ways to Deal with Anxiety during your Postnatal Period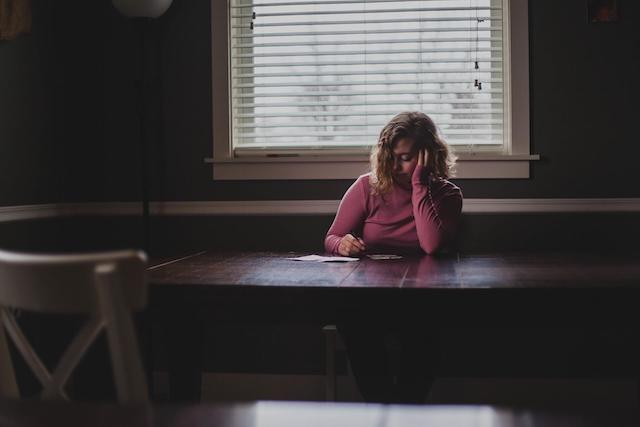 Anxiety affects a majority of mothers during their postpartum period. Some start experiencing it right from the first trimester and throughout the pregnancy period. These are mostly women with high-risk pregnancies, those who have had trouble conceiving, suffered a miscarriage or have life-threatening conditions such as heart diseases among others.
During the postnatal period, mothers are always anxious about everything, from feeding, sleep patterns to even the occurrence of any skin rash on her baby's skin. Anxiety is even worse for new mums delving into the world of motherhood for the first time.
If they do not have a support system to reassure them, the situation can get out of hand. If you are a first-time mom or even an experienced one, you may find yourself calling the pediatrician at odd hours. It is quite normal, and as the baby grows, you will know how to manage the situation and enjoy your motherhood. Before you get there, here are guidelines to help you fight the anxiety.
Understand the triggers and seek information
You need to know the triggers of your anxiety before treatment commences. If your anxiety is due to knowledge gaps in motherhood, read and seek information. Talk to experienced mothers and nurses on how to deal with infant issues such as feeding, colic, and diaper rash.  With such information, it will be easier to deal with them once they appear.
Hire a professional nanny
You may need the hands of a professional nanny to help you take care of the baby and aid you through your postnatal period. Professional nannies have years of experience handling infants and mothers who have just given birth. The nanny will help you take care of the baby and can even guide you on some things that are new to you hence reducing your anxiety. If you do not have one, visit a confinement centre that has an excellent reputation. Once you explain your needs to them, they will give you someone who fits the description.
Take a walk
Give yourself a break from the chores of motherhood and do some light exercise. You can enjoy a walk through the parks of Singapore and breathe in the fresh air. The walk does not have to be too strenuous since your body has not fully recovered. It will help you focus and relieve some of the stress you may be experiencing. Afterwards, you will feel more refreshed and alert.
Join a support group
Do not suffer in silence. There could be other mothers within your area going through the same experience. Sharing your concerns with other women will lighten your burden. The support group may help you understand some of the things you are handling. You can even invite a professional such as a nurse, pediatrician or a counsellor in your group to help answer some of your questions. Occasionally, you can arrange a meet up with your group members. You will appreciate the quality time together and that will reduce your anxiety. You will go home a happier and calmer person.
Yoga
Postnatal yoga is an excellent way of dealing with anxiety as it will help calm your mind. Practicing yoga will help you meditate and reduce your stress levels. During the yoga sessions, you can reflect on your mental wellness and the things that make you happy. Practice yoga regularly to calm yourself and get some exercise too.
If the anxiety gets too much for you, seek professional help to keep the baby blues at bay. You can also arrange for a herbal confinement package to help you ease the stress. Check around Singapore for confinement centres that offer such services and nurse yourself to full recovery.
You May Also Read this : How Professional Services Can Help You With Your Baby