Advice for Moms Who Wish to Hire a Confinement Nanny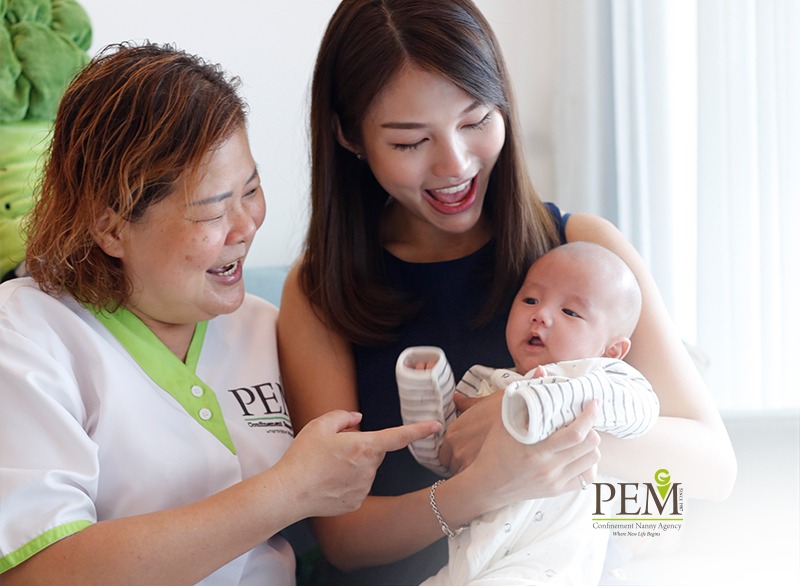 Once you have given birth, your sole attention and focus would mainly go to your newborn. It is all about your little one and your daily routine is pretty much worrying about your milk supply for them and their poo, cries, and sleep. New moms seldom put themselves first once their baby arrives, and that's why the roles of a confinement nanny are particularly more significant in a mother's life. 
For a mom, the nanny not only helps with her confinement needs and the newborn care duties but also makes things feel less lonely and challenging throughout it all. Hence, if you are in fact planning to get a confinement nanny, we totally get why. Before you proceed, here are some advice that we believe would be useful for yourself and everyone in the house, including your future nanny!
Practise mutual respect
This should go without saying, but respect should be given to everyone, especially the ones serving you. They are working to improve your quality of life. Creating a culture of mutual respect is not only a positive practice between an employer and a worker, but it also makes any matter that may come up later on during their employment to be easily resolved as both parties can respect one another. 
Nanny =/= Domestic Helper
Technically, yes, regardless of the job, you do pay them to work for you. And surely, some of the responsibilities of your nanny may overlap here and there. However, you cannot simply put the tasks of one of the two onto the other, even if your nanny might be more than willing to follow your orders.  
Think of your domestic helper the same way. You would not simply entrust your newborn to them for the whole night, would you? And it's not so much about trust, but more to you acknowledging that their task mainly revolves around the house, rather than your newborn. The same goes for your confinement nanny. 
Your confinement nanny's main role is to help you with confinement care and your newborn with newborn care duties. They all have their own task and responsibilities that are not to be confused with each other. They are all trained to perform their task that differs from each other's. 
Book early
A confinement nanny is not the same as a typical on-call nanny or babysitter. There may be a lot of babysitters available whom you could ring at the eleventh minute to help with tending to your newborn and they would possibly still be able to show up for work, but working with a confinement nanny is not the same. It is a very time-sensitive job that can't really be postponed and yet there isn't a confirmed date from the get-go too as your EDD might change.
If you are able to and you have always thought about it, do book early. Confinement nannies can be booked out very quickly, whether freelance or agency ones. If you manage to book yours early, you can secure a confinement nanny and not have to hear multiple answers along the line "Sorry, we do not have available nannies around your EDD" a few months later. Not to mention, your stress of postpartum journey would be significantly reduced as well! You can just focus on your pregnancy from that point on.
Privacy is very much needed
This is extremely crucial as we are sure you would like your privacy no matter where you go or where you are. The same goes for your nanny. You have to respect her privacy and make sure she gets some alone time as well, especially during her afternoon nap. Nannies, maids, or domestic helpers are individuals who require privacy and rest just like us. 
Our time and privacy matter to us whether we have been playing with our kids or not, and likewise, that is also how their time and privacy would matter to them. Do not think of it as them not doing work and thinking you are 'cutting your nanny a slack' by doing so. Instead, privacy is a right they should have while on a break.
They would take care of your baby and perform house chores, even in your absence. Hence, do provide respect and privacy for one another. After all, a proper break with privacy could be the only time that they have to catch up with their loved ones.
You May Also Read this : What You Should Expect After Hiring A Confinement Nanny
Take it slow
Yes, hiring a nanny can be stressful and challenging. You are looking for someone who will take care of you during your most vulnerable period, so it is understandable that you want someone who will match all the criteria you have mentally listed. That said, try not to stress yourself too much. Take several breaks while searching or even better, let your partner do the work.
Of course, this goes back to our previous in regards to 'booking early'. The earlier you start the search, the more time you will have to evaluate everything. You can even spare a few weeks just for finding a confinement nanny. Keep in mind that you will possibly discover more things than you expected as you begin!
Regardless, the journey of looking for a confinement nanny can be almost as fulfilling as finding the right one for you and your loved ones. Where you need any help or assistance, PEM will always be by your side, supporting you. Reach us to talk more about nannies in Singapore and what we can do for you!