A Parent's Guide to Hiring a Confinement Nanny Postpartum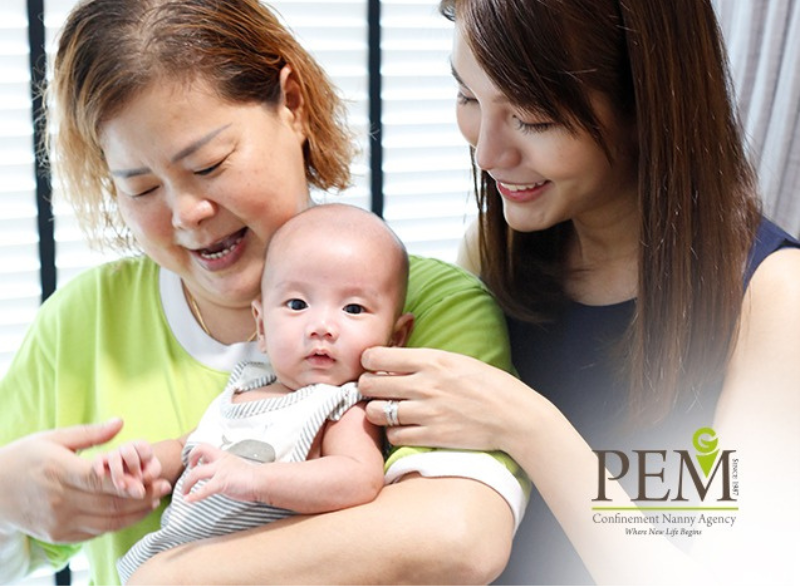 As a new parent, you are likely facing many decisions for your newborn. One of the most important decisions is hiring a confinement nanny postpartum. This is someone who will provide specialised care for your child and help you adjust to life as a new parent. The following guide covers some of the questions you should ask when interviewing and hiring a confinement nanny 
Questions to Ask When Interviewing & Hiring a Confinement Nanny Postpartum 
1. What is your experience? 
It's important to know what kind of experience the confinement nanny has had in caring for newborns. Ask about any certifications or formal training they may have received that would make them an ideal candidate for the job.
Knowing that you are entrusting your child to someone else is a huge decision, so it's important to fully vet any potential confinement nanny candidates. 
Asking about certifications and formal training can be one way of doing this. It will give you an insight into their knowledge and ability, and provide the assurance that the nanny is well-prepared for any eventuality. 
Their response to such questions will highlight whether they have all the necessary qualifications and expertise required to take care of your little one, making them a more ideal candidate for the job.
2. What do you specialise in? 
Not all confinement nannies are created equal, so it's important to ensure that the one you hire is familiar with traditional Chinese practices for postnatal care. Ask about their specific areas of expertise, such as herbal remedies, dietary restrictions, infant massage, and more. 
When considering hiring a confinement nanny for the postnatal period, it is wise to ask about their areas of specialisation or expertise. Each child and family are unique so having a talk with the prospective nanny beforehand can help you assess if they are suitable for your needs. 
Knowing about a nanny's particular experience in caring for babies and young children may give you an idea of how well they understand your infant's well-being and needs, and help ensure that your expectations are in-line with each other. 
Communication can prevent potential issues from cropping up later on, setting the conditions for both parties to work together effectively. Asking about a confinement nanny's specialisation or area of expertise helps generate peace of mind, knowing that your infant will be taken care of by someone experienced in the role they occupy. 
3. How will you handle difficult situations? 
It's also important to get an idea of how the confinement nanny will handle difficult situations that arise during postnatal care—such as feeding issues or illnesses—and whether they have any special strategies they use when dealing with these problems.  
Having a confinement nanny can be a wonderful way to ease your transition into motherhood, however it's important to remember that choosing the right person for this role is an incredibly important decision. Asking a prospective confinement nanny how he or she might handle certain difficult situations, such as when the baby won't stop crying or sleep through the night, will help you make sure you've chosen someone who possesses the necessary patience and knowledge of infant behaviour to provide consistent care. With this information at hand, you can rest assured knowing that your sensitive newborn is in the best hands possible during what can be an overwhelming time for both baby and parents.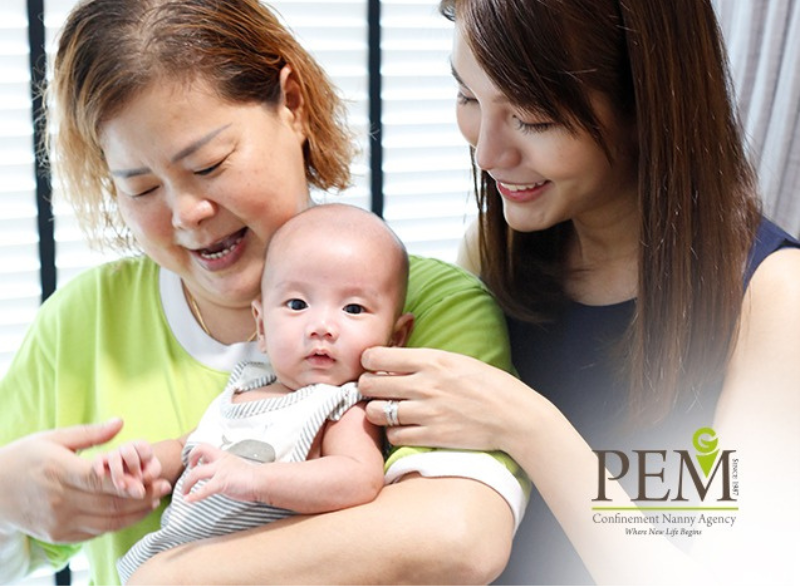 4. What is your availability?
You need to make sure that your chosen confinement nanny will be available when needed, so find out their availability beforehand so there are no surprises down the line. Also, ask if they offer overnight services and if they can stay with your baby while you take short trips away from home if necessary.
When welcoming a new baby into the world, it's important to make sure that you have the right help. Confinement nannies are incredibly useful during those early days of adjusting to life with your bundle of joy. They can provide invaluable advice and experience – but it's important to make sure they're available when you need them. 
As such, it's advisable to ask a prospective confinement nanny about their availability: whether they will be able to stay for a full month, or if they might need a short break in between (and if so, when). This will ensure that you have someone who is both experienced and reliable on hand during the postpartum period.
5. How much do you charge? 
Finally, don't forget to inquire about fees before making any commitments; this way, you can plan ahead financially and make sure that the cost fits within your budget for postnatal care services.
The services that a confinement nanny provides are invaluable, and it's therefore important to determine the cost of such a service before you make any commitments. Asking about pricing is not only respectful, but it will allow you to evaluate which options are feasible for your budget and to plan for the extra expenses or adjustments that need to be taken into consideration. Being able to compare pricing between different confinement nannies can also help you make informed decisions on who is best suited for your particular needs. Therefore, don't be afraid or embarrassed to ask your potential confinement nanny how much they charge – it may end up saving you both time and money in the appointment process. 
Closing Words
New parents often have many questions when it comes time to interview and hire a confinement nanny postpartum – from experience level to fees – but by asking these key questions upfront, mothers can rest assured knowing that their baby is in good hands with experienced caregivers who understand traditional Chinese practices for postnatal care and have plenty of strategies in place for handling difficult situations that may arise during this special time in their lives. 
Ultimately, finding the right confinement nanny who meets all of your needs makes life easier for both mother and baby!
However, should you still feel uneasy about asking these questions (maybe you are not comfortable interacting so directly or maybe you're not used to vetting candidates), no worries, that's where nanny agencies like ourselves come into the picture.
Yes, we at PEM Confinement Nanny Agency have a veritable army of well over 400 active confinement nannies in Singapore and have trained our confinement ladies with more than 30 years of experience and conventional wisdom.
Looking for a good confinement nanny? Look no further and leave the questions to us!