4 Things You Should Know Before Booking A Confinement Nanny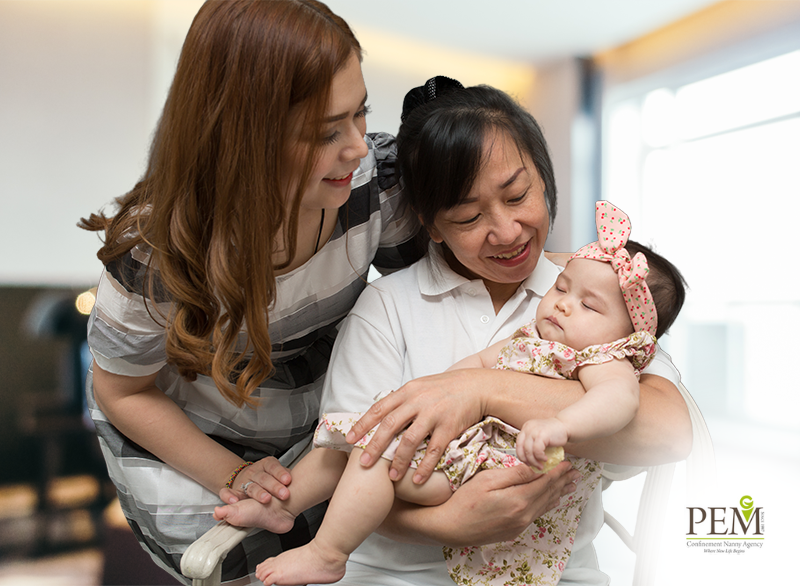 When it comes to hiring a confinement nanny, there are many things to consider. As your selected confinement nanny will be by your side throughout your confinement, it is important to make sure you've made the right choice. But how do you know if you did? Especially if you've yet to deliver your baby but already need to make arrangements for after?
Not to worry, for we have a list of things you should know before booking your confinement nanny.
1. Know a nanny's job scope
Before you get to the hiring process, learning and understanding what a nanny does can help you gauge how much of her service you would require. A nanny's job scope includes caring for the mother in confinement, looking after the newborn, cooking for the mother, performing basic house chores and laundry for the mother and baby, and giving advice and guidance on breastfeeding and infant care. 
In short, a confinement nanny's job is to make it easier on the recuperating mother as she recovers from childbirth and learns to take care of her baby along the way. Once you've understood all this, you can decide if you want to enjoy the full service or just parts of it, whether or not you want a full-time or part-time nanny, and whether you prefer a nanny from an agency or a freelancer.
2. Understand a nanny's skills and experience
During confinement, you would want to be at your most comfortable with good help by your side, and a nanny's skills and experience are indicative of the quality of help you will get. 
Many freelance nannies are not trained and usually base their services on their experience, self-learned knowledge, and confinement practices in confinement care. On the other hand, for nannies at agencies like ours at PEM Confinement Nanny Agency, they undergo professional training on an expert-approved training module where they are trained and assessed on many areas like postpartum care, newborn care, preparing confinement food and herbal tonics, and breastfeeding.
On top of the nanny's skills, the nanny's experience is important too. At PEM, all trained nannies need to fulfil a minimum of 8 services per year to make sure they are constantly getting more experience.
3. Learn about reputation and reviews
One way to know if you're hiring the right nanny service for yourself is to learn about the service's reputation and reviews from other experienced parents around you. Whether you're looking for an agency-based or freelance confinement nanny, find out what other parents who have engaged the same service that you're going for are saying about the service.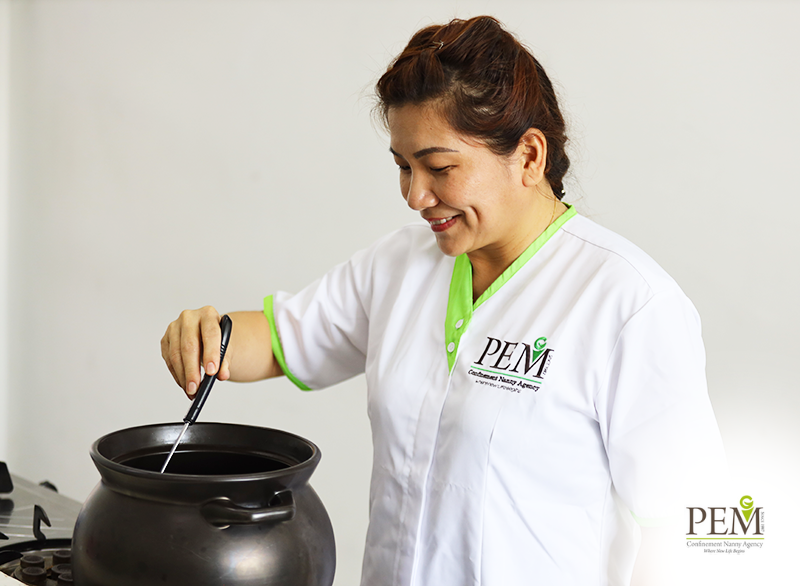 During this process, you may take note of the aspect of the nanny service that you're most concerned about, and find information or reviews about that. For instance, if the nanny's skills in terms of preparing confinement food is the most important to you, you can start looking for nanny services who have been highly rated by parents in terms of preparing confinement food.
4. Find out what comes with engaging a confinement nanny
Booking a confinement nanny involves more aspects than the nanny's skills and experience. There are more details to look into and questions to ask before jumping on board. Here are 3 major aspects to think about.
i. Financial aspect
How much is the hiring cost? Is there a deposit to be paid before the nanny comes? When then to cough up the balance? What services am I paying for? Is there anything else other than the booking fee, hiring cost, and deposit that you should take note of? Find out about them before you book.
ii. Legal aspect
We might be in Singapore, but it is quite safe to say that most, if not all, of our confinement nannies are Malaysian Chinese confinement lady, seeing that our countries are so close and our confinement practices are so similar to each other. In that case, a work permit is required for the nanny to work here. If you're engaging a freelancer, then you have to consider the longer and more time-consuming process of the application. But if you're going with an agency, they would have already settled it all for you.
iii. Insurance
A nanny is human and any human can err. She may get hurt while helping you with chores or while cooking. Sometimes, it is inevitable, and so is insurance as it keeps both parents and nanny protected. However, do remember that this is usually available for nannies from agencies with certain terms applied, and that you might have to bear the full bill if a freelance nanny needs medical attention from a workplace injury.
Now that you've covered the basics of booking a confinement nanny, it's time to decide between a freelancer or an agency. If you choose the latter, we at PEM Confinement Nanny Agency are here to help! Not only do we provide all the services above, we make the whole booking process a breeze and also offer year-round customer service that will bring you peace of mind. With PEM, you get trusted, professional confinement care and newborn care from home, served by experienced and well-trained nannies.
All you have to do is contact us and the rest will be taken care of for you. So what are you waiting for? Learn more about our nanny service now!